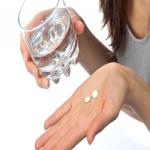 Drug Manufacturer Issues Recall At this time of year, many people in the United States are ramping up their efforts to lose weight in a bid to make good on their New Year's resolutions to transform into healthier, happier versions of themselves. Some of these individuals go beyond more traditional approaches, such as developing exercise regimens and adhering to healthier diets, to get a boost of the pharmaceutical variety - namely, weight-loss drugs such as Belviq, also known as Lorcaserin HCI, which is manufactured by Arena Pharmaceuticals.
During the Switzerland-based pharmaceutical company's last quarterly conference call, its senior executives revealed that more than 5,000 prescriptions for Belviq were being written per week and sales of the drug had hit $16.8 million, as reported by FiercePharma Manufacturing. However, Arena's booming business was recently interrupted by two related issues involving labels that prompted the firm to issue a voluntary recall of more than 121,000 bottles of the weight-loss drug.
Label Printing Error at Heart of Recall According to an FDA Enforcement Report, some bottles of Belviq fell victim to a label printing error that resulted in expiration dates and/or lot numbers being hard to read or completely omitted. Meanwhile, other bottles were found to be missing their product labels altogether. The voluntary recall, which was initiated by Arena, was categorized as being at a Class III level - the designation of least concern for manufacturers. That being said, the action has still resulted in a significant amount of disruption for the firm, FiercePharma reported.
"Labeling and packaging issues are particularly vexing for companies because they don't usually involve questions about the quality of drug but can disrupt supplies and add costs for recalling and replacing product," the media outlet explained.
Study Reveals Many Diet Drug Recalls Aren't Swift Enough A recently released study conducted by the Harvard Medical School and published in the Oct. 22/29 issue of the Journal of the American Medical Association revealed that two-thirds of recalled weight-loss and other dietary supplements remained on store shelves at least six months after they were recalled. With these findings in mind, it remains to be seen how quickly the affected bottles will actually disappear from the marketplace, but the fact that Arena has been proactive about the issue will no doubt be helpful in this regard.