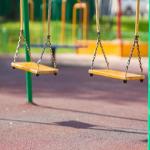 Trumbull Asks Residents to Use Custom Car Stickers
One town in Connecticut is requiring all residents to update their custom car stickers, otherwise they will be barred from town parks. According to The Trumbull Patch, town inhabitants must have valid vehicle registration to obtain a sticker.
The town of Trumbull is not the only community instigating parking sticker requirements for residents to use local parks. Cities all over the country have begun implementing parking violations for vehicles in parks that are without the appropriate permits. The stickers act as passes to use the public facility and create a limit on the number of people who have access to the space. In Trumbull, only town residents and taxpayers will be allowed within the park grounds because of the car stickers.
Stickers for Cars Restrict Parking At Parks The Trumbull newspaper states that any vehicles within the park limits found to be without the 2013 sticker will be fined $25, even if the owner is not a town resident. Commercial vehicles are the only exception because of a local ordinance.
Request your FREE instant quote today.