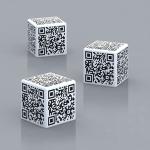 Custom Label Stickers Using Interactive Technology
High-tech trends for custom label stickers are becoming more advanced than ever. The automotive aftermarket chemical manufacturer CRC announced on March 5 that the company is starting to use interactive labels that utilize quick response (QR) technology stickers on its products. The company sells automobile-related products, such as bottles of lubricants and penetrants, and the marketing team hopes that the high-tech labels will help consumers more easily identify what products they need when they look at the sticker labels.
QR codes allow consumers to access recommendations, data sheets, informative videos, technical information and language translations to help consumers make purchasing decisions. A recent study by marketing news company Click Z found that QR codes scanned on sticker labels by consumers increased by 400 percent from June 2011 to June 2012.
Printing Technology Advancing Custom Product Labels
In the United Kingdom, technology for custom product labels is becoming more progressive, as well. U.K. packaging news sources recently announced that companies are starting to use Surface Technology's Armourcote technology in custom sticker label machines to lower risk of labels sticking during the manufacturing process and ensure smooth travels through the aluminum rollers.
More refined printing machinery alongside the boon of QR codes underscores the fact that technological trends are opening doors for product producers and marketers to brand products with custom label stickers in ways that were not possible in the past.
Request your FREE instant quote today.