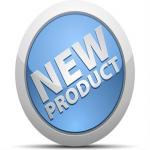 Launching a business is an exciting moment, and the choices made in the early going can set the tone for success or failure. When you set out to put a fresh product on the market, there are a few elements that should be in place to ensure customers get on board.
Despite the ease of seeking out and trying new items in today's customer-first marketplace, you still need to give people a compelling reason to try your new items. While you may think your organization is set for big returns due to your commitment to quality, there may be an element missing. Branding might be the essential piece that makes people try your business for the first time.
Lead with your Brand
A business launch without a clearly defined brand may be a missed opportunity, according to Entrepreneur contributor Peter Getman. He specified that firms releasing new products that don't have a strong identity behind them might quickly be eclipsed by rivals. Competing merely on the strength of items leaves the door open for new organizations to launch improved versions of those goods, neatly stealing customers who haven't become loyal to the initial supplier.
Your early going as an entrepreneur should focus on both brand-building and high-quality production. When people have a strong set of evocative imagery to match with your name, they may remain more committed to your company over time. Building a positive reputation is hard without a well-defined brand. Getman explained that when consumers shop in stores and face more choice than ever before, they'll naturally look for memorable and clear branding.
Have a Bold Attitude
Even if your company is starting from zero, with a modest initial product lineup, it can pay to act confident from the start. Inc. Magazine contributor Andrew Thomas suggested that entrepreneurs should act as though they already have success from the start, as consumers are attracted to the perception of confidence and stability. Giving a high-quality or luxurious appearance to items is one way to make them appealing and exciting. Poorly branded goods that show their seams may be a harder sell that similar offerings that look fully formed from day one.
Embrace High-Quality Labeling
How do people learn about your company's catchy and confident brand? Product labels are a valuable brand awareness tool due to their sheer ubiquity. Maybe you don't have enough start-up capital to launch a full marketing offensive, but your goods will still need packaging to go on store shelves. Making labels as compelling, distinctive and memorable as possible is one way to make a strong impression from the start.
When you work with Lightning Labels, you gain access to high-quality packaging options that can express your brand's visual identity. Whether you're interested in using a sleek, minimal logo or a bold splash of relevant imagery, your labels will become the face of your new company. Giving shoppers something to remember and latch onto is an important task, one you shouldn't ignore as you launch a start-up. In a busy marketplace, you need to announce your presence loudly.
Request your FREE instant quote today.