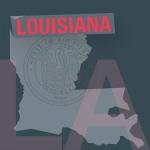 This May 9-11, in New Orleans, leaders in the medical and recreational cannabis industries will share knowledge and insights at the MJ Business Conference and Expo 2018. Serving to unite hundreds of companies from across the United States and Canada, this gathering is designed to offer an inside view of cannabis firms' prospects in next few years and beyond. With legalization on the march on a state-by-state basis, it's an exciting time to be involved in cannabis, whether your company specializes in production, distribution or any other corner of the trade.
Hearing from the Experts
The MJ Business Conference and Expo in New Orleans has its gaze fixed on the future. This particular edition of the show is known as MJBizConNEXT, and is designed to help entrepreneurs navigate the fascinating world of cannabis sales in a post-legalization world. It's clear that firms will spend the immediate future struggling to gain the upper hand and establish their reputations, and knowledge can be a powerful advantage.
The expo floor will play host to 275 companies offering relevant products and services, and 74 speakers will take the stage to deliver new presentations examining the next steps for cannabis organizations of all kinds. There are peer-to-peer discussion groups specifically targeting CEOs, cultivators and extractors, as well as sessions designed to deliver the latest updates on cannabis-focused legislation across the U.S. and Canada.
Visitors to the show can enter the retail tech theater and an example grow facility to discover the next generation of production and sales. The forward-looking focus of the convention is important in an industry moving as quickly as legal cannabis. Today's best practices can become relics of the past in a virtual instant, as new legislation and techniques are always coming down the pipeline. Attending industry gatherings is one way to keep your firm ahead of this relentless tide of evolution.
Discovering New Cannabis Labeling Best Practices
Lightning Labels' booth on the expo floor will be a great place to learn about the importance of labeling in the cannabis industry. Your products must be clearly marked to comply with all relevant local laws, but they should also look compelling. Threading this needle and achieving the perfect balance of appearance and compliance is the essence of custom cannabis labeling.
Lightning Labels is uniquely qualified to lead your organization on this journey. Over the decade-plus that has elapsed since legal medical cannabis had its big breakthrough, we have worked directly with companies in the cannabis product industry to help them stand out in their particular niches. Distinctive branding and up-to-date legal awareness can combine to give you a foothold in your region.
Industry shows and gatherings are great places to make informed decisions about your company's future direction. The MJ Business Conference and Expo is no exception, and Lightning Labels' representatives can explain the value of high-quality labeling in person. Whatever kind of cannabis products your brand focuses on, packaging and visual identification will be key parts of its evolution. Working with Lightning Labels is a way to get the labels you need quickly and efficiently, from an experienced and knowledgeable partner.
Request your FREE instant quote today.