[caption id="attachment_7863" align="alignleft" width="234"]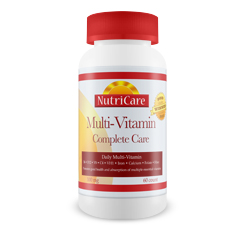 Need help with dietary supplements labeling requirements? Ask us![/caption]
A dietary supplement labeling guide is an important part to any nutraceutical product, as it shows buyers the ingredients of whatever it is they are purchasing. Many people are very interested in what their dietary supplements contain for health reasons as well as body-conscious initiatives, and they want to make sure the product will fit their regimen. Product packaging is the main component when shoppers look to buy these supplements, and the best and most accurate label can make or break a company's sales. The labels can be creative or straightforward, but they need to be clear, concise and on every supplement the store sells.
The best way for dietary supplement brands to sell their products and get people to invest in them long-term is to be honest and offer the best information possible right on the label. This will not only grab their attention but inform them about the supplements the brand offers and how it will give them the benefits them desire. The custom labels are easy to read and can also be creative to attract the customer's eye and make them want to learn more about what the supplement can offer.
How to Adhere to Dietary Supplements Labeling Requirements
Many people are looking to enhance their diets and make a healthy lifestyle a priority, meaning companies can benefit from high-quality dietary supplement labeling guides. It's important for dietary supplement businesses to be able to clearly communicate the benefits and ingredients of their products, and an FDA dietary supplements labeling guide will allow them to do so in a cost-effective way that also follows FDA procedures.
While it is important to create exciting labels, companies also need to think about how the information on their dietary supplements follows industry regulations. Having a dietary supplement labeling guide will allow them to do just that.
Lightning Labels Can Help You Adhere to Dietary Supplements Labeling Requirements
Complying with dietary supplements labeling requirements can be made easy using a Lightning Labels high-quality materials. Total customization includes a variety of materials and finishes, including sizes and shapes with a seemingly endless choice of colors.
For more information or to place an order, visit our vitamin bottle labels page. Or simply visit our Custom Label Quote page for an instant online quote!
Lightning Labels uses state-of-the-art digital printing technology to produce orders both small and large at competitive prices. We provide affordable, full-color custom labels and custom stickers of all shapes and sizes, a full line of custom packaging products, and top-of-the-line, personalized customer service. Visit Lightning Labels on the web today for the best prices on any size order for high quality, state-of-the-art custom label printing, 100% satisfaction guaranteed.
Request your FREE instant quote today.