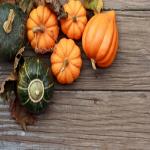 Make a DIY Beer Label Fitting for Fall Festivities
How to boost seasonal marketing with a DIY beer label.
Oktoberfest brings several thoughts to people's minds year after year: traditional German food, plenty of culture, and, of course, specially crafted beer with custom beer labels. Whether you're making beer to be sold at fall festivals, parades or just as an at-home hobby, make a DIY beer label with Lightning Labels and bring Oktoberfest traditions to wherever you are!
Festive fall DIY beer labels don't have to be just for pumpkin-flavored ales, spiced beers or harvest blends; instead, they can take your current branding strategies to the next level as a seasonal boost to marketing on year-round products. Manufacturers looking to revive tired labels or attract new beer-drinkers this October can throw a few fall DIY beer label tips in the mix.
2 Ways to Create Oktoberfest-Ready Square Labels
Don't feel intimidated by the thought of creating new square labels for beer, whether you have a preexisting design in mind or are starting from scratch. Consider these two ways to ensure your square labels for beer will be ready come fall:
1. Fall Color Palettes Say a Lot
One of the easiest ways to give your beers an edge this fall in time for Oktoberfest is by utilizing rich fall colors on your beer labels. Mustard yellow and gold, oxblood and maroon, browns and orange all look great on dark bottles of beer and simultaneously appeal to people's love of limited-edition, seasonal products. Don't forget to add leaf green accents to illustrate a strong hops flavor!
2. Include Buzzwords and Fall Lingo on Clear Matte Labels
Clear matte labels are especially efficient because they don't take all the attention off the product inside the packaging or - in this case - beer bottle. But just because people will be able to see the rich, amber colors of the beer and bottle through the clear label doesn't mean they require less-involved marketing and design strategies.
Instead, utilize this space for words and label copy. This may include must-have information like ingredients, alcohol content and warnings, but can also appeal to the season using words like harvest, autumn, crisp and, of course, Oktoberfest.
Request your FREE instant quote today.