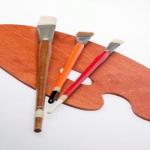 Economic Uncertainty Fuels DIY Label Printing and Other Projects
While the economy improves slowly, consumers remain wary and are turning to DIY label printing and other similar projects to save money. Instead of buying certain products in stores, shoppers are choosing to make more things at home. Similarly, they're taking on projects usually contracted to professionals, especially when it comes to home care, according to The Charlotte Observer.
Lou Manfredini, Ace Hardware's national DIY expert, said projects like making custom product labels aren't just on the rise; they're also becoming a source of pride for many.
"We've been flooded by more people wanting advice," Manfredini told the newspaper. "Homeowners are looking for easier ways to do things. It's a trend - not a fad."
Social Media Fuels Popularity of DIY Food Labels, Similar Projects
While the economy has certainly fueled many to take on certain tasks themselves, social media has played a large role in people's interest in smaller projects, like DIY food labels.
Pinterest, which launched just three years ago, has encouraged millions of people to create all types of items. The social network allows users to share and research image-based information and offers users a seemingly endless supply of DIY label ideas.
Request your FREE instant quote today.