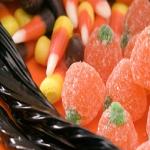 Study Finds Transparent Product Packaging Labels Impact Eating
A recent study published in the American Marketing Association's Journal of Marketing set out to find how transparent product packaging labels affect snacking habits. Researchers concluded that items wrapped in clear packaging elicit a different response depending on their size and healthiness.
Professor Xiaoyan Deng from Ohio State University's Fisher School of Business and Raji Srinivasan of the University of Texas' McCombs School of Business placed study participants in front of a television screen. The subjects were told they'd be evaluating advertisements on TV while they watched a show. They were given snack like nuts, cookies, M&M's, Fruit Loops and Cheerios, some of which were packaged in transparent materials and others placed in opaque bags.
Study Results Lead to Potential Product Packaging Ideas
The study's conclusion may lead marketers to rethink their product packaging ideas. Participants were less likely to indulge in larger items - like cookies - if they were placed in transparent bags. However, small, more colorful products like M&M's proved more popular among the subjects when they were offered in the clear packaging.
Surprisingly, when participants were offered healthy snacks - carrots - in transparent bags, participants were less likely to eat more of them. The researchers concluded clear bags make it easier to be tempted by a tasty treat, but they also reveal the portion one could consume. They stated marketers should focus on transparent packaging for smaller items and opaque labeling materials for larger products.
Request your FREE instant quote today.