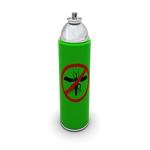 Custom Labels Help Customers Use Products More Effectively When people use protective sprays, whether to block harmful UV rays or prevent bugs from biting them, it is often difficult to determine when to reapply the product. There often aren't many telltale signs, besides noticing more bugs or similar indicators. This can lead to overuse of these products, which can be harmful in itself.
Informative Labels Take Out Guess Work The Environmental Protection Agency hopes to prevent overuse of sprays and repellent by forcing manufacturers to include informative labels. Sprays will now have to say how many hours of protection people can expect from a single application.
"By providing vital information to consumers, this new graphic will help parents, hikers and the general public better protect themselves and their families from serious health threats caused by mosquitoes and ticks," said Jim Jones, assistant administrator of the EPA's Office of Chemical Safety and Pollution Prevention.
Although many companies consider product labels as advertising pieces, manufacturers should also ensure people use their goods correctly and safely by including usage directions and other important information.
Request your FREE instant quote today.