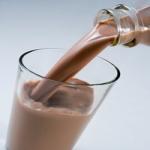 Public Concern Prompts Agency to Issue Guidance on Milk Custom Food Labels
Milk is not only a source for vitamins, but also regulatory upheaval over new custom food label regulations set out by the U.S. Food and Drug Administration (FDA). Previously, dairy industry lobbyists had pressed the agency to revamp milk labeling restrictions to allow for laxer labeling standards on artificial sweeteners in milk.
Recently, the FDA acted on that issue, proposing new regulations for milk labeling that would approach some industry concerns by eliminating the requirement milk products carry "low calorie" or "reduced calorie," after dairy producers voiced concern such labels would prevent children from choosing healthy milk options.
FDA Assures Consumers Artificial Sweeteners Still Included on Food Product Labels After the FDA announced the labeling change, consumers voiced concern that artificial sweeteners would be removed from food product labels altogether. However, the FDA acted quickly to assuage those fears by publishing new guidance on the subject.
"People commenting in response to the Federal Register notice appear to be under the impression that the non-nutritive sweeteners will not be listed anywhere on the product - which is not the case," the FDA article reads. "They would still be named in the ingredients list on the package."
Request your FREE instant quote today.