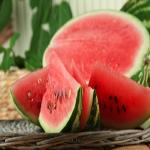 Health Advocates Rally for Better Custom Labels on Food Although information such as ingredient lists and nutrient levels gives customers some indication of whether edibles are healthy, public health advocates are arguing that custom labels need to go further. ABC News reported that advocates believe food labels should tell customers outright whether food is good for them and which ingredients are unhealthy.
The Food and Drug Administration is in the process of overhauling food labels to promote transparency, public health experts claim that being more straight forward could go a long way for promoting healthier lifestyles.
Ways of Improving Nutrition Labels The FDA is currently looking at five steps to improve food labels:
Indicate overall nutrition value
Make ingredient lists clearer
Create a daily value for sugar
Put labels on the front of packaging
Give labels more context
By making those five changes, the FDA hopes to come up with food labels that are not only concise and informative, but easy to understand and take action on. Many people look at nutrition labels but don't always understand what they are reading, which can make it harder to lead a healthy lifestyle.
Request your FREE instant quote today.