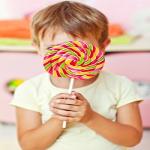 Customer Protests Influence Brands' Food Product Labels
Because consumers are increasingly interested in the ingredients they see on food product labels, businesses are starting to remove some of the more controversial ones from their products. While these companies still affirm that their old product recipes are safe, they want to make sure their popularity doesn't decrease as a result of information on printed labels.
High fructose corn syrup has drawn negative publicity in past years, causing concerned consumers to ask that businesses remove it from their products. Certain dyes and other uncommon ingredients, like crushed bugs have attracted similar attention.
Rather than abandoning brands that contain these ingredients, consumers have started campaigns for businesses to change. PepsiCo Inc., Starbucks and Kraft Foods are several examples of brands that changed the recipes of their products after backlash from consumers, according to The Boston Globe.
Mars Pressured to Remove Dye From Candy and Custom Food Labels The ingredients listed on custom food labels reveal the presence of dyes in many products, from chicken tenders to yogurt. The colors that make M&M's candy a favorite among kids is attracting negative attention from parents. According to National Public Radio, dyes can induce hyperactivity in some children. In an interview with the news source, Renee Shutters, a mother from Jamestown, N.Y., observed noticeable changes in her 9-year-old son's behavior when she stopped feeding him products containing certain dyes. Following a petition sponsored by Shutters, Mars indicated it would consider using different ingredients.
Request your FREE instant quote today.