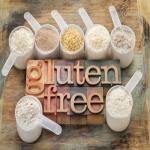 A Gluten-Free Food Product Label In early October, General Mills announced a mass recall of 1.8 million boxes of Cheerios with the food product label declaring the cereal to be gluten-free, according to Reuters. The recall was due to the revelation that there may have been trace amounts of wheat in these cereals. The recall included both original and honey nut flavored Cheerio products.
The problem occurred at a General Mills facility in Lodi, California where wheat flour was allegedly added to the oat flour system that was designated to be gluten free. In a company statement President of General Mills' cereal business Jim Murphy claimed that the incident was isolated and largely due to human error, reported Reuters.
The gluten-free cereal is a product of a company-wide effort to appeal to an increasingly health-conscious consumer base, explained the source. General Mills is currently rolling out five gluten-free Cheerios options and making significant investments in the promotion of these new offerings.
Reuters noted that in a recent company call the General Mills claimed that these newer gluten-free options stand to be "one of the largest merchandising events in our cereal business's history."
The recall affected only 1 percent of Cheerio production, according to the source, representing an insignificant amount in overall company proceedings.
Incorrect Labeling Products Presents Danger to Consumers While the food labeling failure happened in early October, General Mills was hit with a class-action lawsuit in early November, according to Delish. The suit cites "deceptive, unfair, and false advertising and merchandising practices" by General Mills.
Two customers of Cheerios were responsible for the legal action. They cited health risks for themselves as a major concern, explained the source.
Baking Business reported on the mishap, pointing to key parts of the lawsuit to explain the customers' grievances.
"Defendants' non-compliant 'gluten-free' label is an unqualified nutrient content claim that poses the very risk of deception that regulations were promulgated against," the lawsuit stated, according to Baking Business. "By labeling products 'gluten-free' defendants created the misimpression that their products do not contain gluten and are therefore safe for those persons who may be sensitive to gluten to eat."
The shoppers are seeking a refund for the purchased products along with an unspecified amount for penalties and damages, noted Delish. Plaintiffs have asked General Mills to take an increased responsibility with customer notification in regard to their new gluten-free products, including a closer attention to their food labeling processes.
Request your FREE instant quote today.