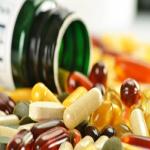 A New Rule May Give Pharmaceutical Companies More Control over Product Labels Because of the pharmaceutical industry's rules and regulations, generic drug manufacturers have previously been forced to copy the labels of the name-brand goods their products are based on. While this promotes transparency, it also leads to other problems.
For example, if a side effect is discovered, generics are forced to wait for the name-brand manufacturers to change their labels before the generic can. This leaves the generic drug maker open to lawsuits because their product labels fall out of date easily and do not warn customers of relevant side effects.
Fortunately, that may be changing soon. Event management group Marcus Evans noted the U.S. Food and Drug Administration will issue a final rule that would give generics the same product labeling flexibility as brand-name manufacturers. Marcus Evans will be holding a conference that will issue guidance to generic drug makers to help them maintain compliance within the new FDA guidelines.
Transparency is King for Drug Makers If passed, this rule will make it crucial for drug makers to remain on the pulse of the pharmaceutical industry. They should change product labels as needed to ensure the safety of consumers.
Request your FREE instant quote today.