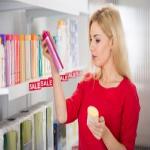 Launching a new product provides a key opportunity to update your branding strategy, no matter what kinds of items your company manufactures or sells. You have the ability to redefine the way customers perceive your goods while they are in stores, at the critical moment just before making a purchase decision.
By following a few best practices, you can maximize your chances of making a positive impression with your custom product labels, setting yourself up for a successful launch.
What's Unique About Your Product?
Labeling should suit a company's items, and as such any discussion of product label printing should start with your business's unique selling points. What is it about your offerings that makes them preferable to competitors' versions? Are they of higher quality? More engaging? More affordable? Environmentally friendly? These are all considerations that can impact your branding strategy.
Whether you hire a professional designer or take on the artistic work in-house, the visual elements of your labels should make a clear statement about what your products are and why people should want to buy them. You can opt for a bright photograph of the product in use, art of a fun mascot, imagery designed to spotlight your location, or any of countless other approaches.
Font, color and use of negative space also play a role in defining your brand, giving people a clear idea of your company's personality and standing out.
What Should Be Included on the Label?
In addition to the "fun" elements of labeling, the logos, images and branded text, there are a few custom product label elements that are required to be there. In the U.S., the main pieces of federal legislation to comply with are the Fair Packaging and Labeling act and the Uniform Packaging and Labeling Regulation. These require companies to identify what is in each package, the quantity of the goods, the name and location of the manufacturer and distributor and other such details.
Makers of consumable products such as food and beverages will also have to deal with the Food and Drug Administration's labeling rules, such as the requirement to list ingredients and the need for a Nutrition Facts panel. The latter has recently undergone a design change and is thus worth paying closer attention to in the near future.
You must also remain aware of state-level labeling laws, as well as the laws around more heavily regulated items such as alcohol, cannabis derivatives, pharmaceuticals, neutraceuticals and emerging categories such as vaping supplies.
How Do You Pick Custom Label Material, Adhesive and More?
Your choice of material, finishing treatment, adhesive and more is not just a technical matter. These elements contribute to the finished appearance of your product, as well as its ability to hold up to environmental factors. An item with a rough texture due to its recycled label material creates a very different impression than a sleek version with a matte or gloss finish. Your choices here should match the expected use of the products and play into your overall branding efforts.
Why Partner with a Custom Label Printing Expert?
When you have the right custom label printing partner, the whole process of acquiring the perfect custom printed labels or custom stickers for your needs becomes faster and more efficient, while you can be confident the finished labels will be of high quality. With an all-digital label printing process and unmatched customer service, Lightning Labels has provided flexibility, speed and results for companies of all kinds as they have launched their products.
Request your FREE instant quote today.