Custom Food Labels for Gluten-Free Products Have New Rules to Follow
[caption id="attachment_7733" align="alignleft" width="200"]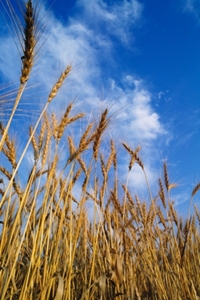 Wheat is among the ingredients that cannot be featured on gluten-free food product labels.[/caption]
Many businesses that sell gluten-free products may want to reconsider the information they place on custom food labels. Earlier this month, the U.S. Food and Drug Administration released new guidelines outlining what products can be labeled gluten-free. Manufacturers must now bring their product packaging into compliance with the final rule by Aug. 5, 2014, one year after it was published.
According to the FDA, for items to be labeled "gluten-free," "free of gluten," "without gluten," "no gluten" or with any similar message, they must not contain any type of wheat, rye, barley or crossbreeds of these grains. Products also cannot contain any ingredients derived from these grains that haven't been processed to remove gluten components. Additionally, products must contain less than 20 gluten parts per million.
Food Label Printing Facilitates Compliance
Whether your products already meet the FDA's guidelines or need to be tweaked slightly, food label printing can help you design product packaging that is equally attractive as it is informative. Only about 5 percent of foods labeled gluten-free currently on the market contain 20 or more parts per million of gluten, according to the FDA. If your products make the cut, there's no reason not to flaunt it!
In fact, revamping your product labels now may give you a competitive advantage over other brands. With about 3 million people in the United States reportedly having celiac disease, the amount of gluten found in food products across the country is of interest to many. The FDA's announcement may have led a large number of shoppers to reconsider the foods they're consuming and question whether labels are truthful.
Even though the rules don't come into effect for about one year, you can inform consumers your products are already compliant by stating so on your product labels. This will lead shoppers to view your brand as trustworthy and reliable.
Design Food Product Labels that Deliver the Right Message
When it comes to designing food product labels that feature important information but not too much text, partnering with the right label printer is a must. Lightning Labels' digital printing can incorporate varying sizes of legible, aesthetically pleasing fonts onto product labels. In addition, brands can choose from a variety of colors, whether they want popping ones that catch eyes or softer ones to depict product ingredients. Finally, with Lightning Labels, adding images to your labels is easy and effective.
Request your FREE instant quote today.