Make Your Own Labels? Keep GMO Awareness in Mind
[caption id="attachment_8054" align="alignleft" width="300"]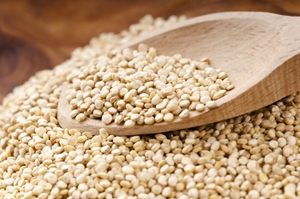 Be aware of food label requirements when you make your own labels.[/caption]
Genetically modified organisms (GMOs) or engineered foods have become a hot-button issue among consumers across the country. If you make your own labels, you should be fully tuned in to new developments concerning the topic. Food Safety News recently explained that while many scientists and national and global health entities like the World Health Organization have deemed GMOs safe for consumption, other prominent health and nutrition experts state that eating them could have dangerous consequences that haven't been discovered yet.
With more shoppers concerned about the presence of genetically modified ingredients in the products they eat every day, certain states have considered food label requirements that would mandate food and beverage companies to place GMO labels on certain items. Earlier this month, such a proposal made it all the way to Washington voters, who shot down the statewide GMO labeling legislation.
GMO Labeling - 5 Things to Consider
Because the topic of GMO labeling is likely to garner even more attention in the near future, there are certain things you should consider, especially if you make your own labels:
1. GMO Labeling is Not Required by Law: While several states have seen a push from GMO labeling, the U.S. Food and Drug Administration does not require manufacturers to place specific labels on products containing GMOs.
2. Consumers Value Clarity in Product Labels: Even though you're not required to state your products contain GMOs, it's important to maintain transparency in product labels to preserve consumers' trust in your brand. You can partner with a labeling expert like Lightning Labels to ensure the information you include on your packaging is listed cleanly and legibly.
3. Know all Other Food Label Requirements: While GMO labeling may not be mandated by law, it's important to stay up to date on other food packaging legislation, such as that pertaining to goods labeled "gluten-free," "all-natural" and "organic".  As public sentiment grows and legislation continues, GMO labels for food products may be next.
4. Highlight Your Product's Best Qualities: If your foods don't contain GMOs, are organic or natural, emphasize it on product labels. To appeal to health-conscious consumers, you should also consider demonstrating your product's nutritional value, whether it's low in calories or fat, or high in fiber, protein or vitamins. Lightning Labels uses advanced printing technology to create labels that get your message across, whether you do it with bold text, bright colors or detailed graphics.
5. Stay Competitive with Strong Labeling Strategies: Because your competitors likely have GMO labeling on their radars as well, it's important that you consistently evaluate the effectiveness of your labels. To make your own labels, look for a fair price and speedy turnaround time, allowing you to carry out marketing strategies without breaking the bank.
Request your FREE instant quote today.