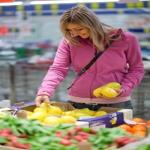 State Bill Proposes Inclusion of GMO Status on Food Labels An Arizona lawmaker is heading a push that would require manufacturers to include some foods' genetically modified status on their labels.
State Representative Juan Mendez was the primary author of House Bill 2462, which he recently submitted to the Arizona legislature alongside five of his colleagues. If passed, the law would require raw agricultural foods to sport the label "Produced with genetic engineering," while processed foods containing products of genetic engineering would need to be labeled as "Partially produced with genetic engineering," "May be produced with genetic engineering" or "Produced with genetic engineering." The legislation would also prevent any genetically modified food from being labeled as "natural."
Proposed Legislation Has a Precedent It's far from the first time that this type of legislation has been submitted at the state level. As Tucson Weekly noted, a similar measure, Senate Bill 1180, was championed by state Senator Ed Ableser in 2013, but it fizzled while in committee. According to the Center for Food Safety, more than 70 bills have been introduced in over 30 states with the goal of banning genetically engineered foods or mandating the labeling of such products. To date, three states have passed the laws, although only one - Vermont - has actually set a time frame for the bill to take effect. As the Phoenix New Times explained, the other two states, Connecticut and Maine, included trigger clauses in the legislation to prevent it from being enforced until more states jump on the bandwagon.
A Consumer's Right to Choose Speaking with various news outlets, Mendez underscored the idea that he is not against genetic engineering, but he believes shoppers should be fully informed when making food purchasing choices.
Saying no to labeling means I don't think I should have the choice to know what I'm consuming," he told the New Times.
In a separate interview with KTVK, he stated, "I just want there to be a label so that you have a decision to make."
Concerns have been raised about whether the proposed labeling change would increase costs on the manufacturer's side that could get passed along to the consumer, but Mendez doesn't believe prices would be affected, as reported by KTVK.
Request your FREE instant quote today.