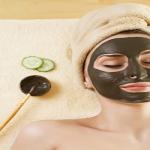 Company Introduces First GMO Labels
Usually, the discussion surrounding GMO labels has dealt with applying them to food products. However, the debate is now being expanded to include cosmetics after a skin care manufacturer recently became the first such company to include labels on products that denote the absence of any genetically engineered elements.
Andalou Naturals said it partnered with the Non-GMO Project and has become the first personal care cosmetics brand to earn Non-GMO Project verification for its entire line of products. The organization is the only third-party verifier for non-GMO labeling in North America.
The Non-GMO project uses an orange butterfly label to identify approved products.
GMO Labels A Big Seller Non-GMO labels are quickly raking in the dollars for manufacturers boasting their organic makeup. Andalou cited a report by marketing firm SPINS that found sales of Non-GMO Project certified projects surpassed $2 billion in 2012.
"It's the fastest-growing label in the natural products industry," said Megan Westgate, executive director at the Non-GMO Project. "Go into any natural foods store, any product category, any shelf, and you'll find the label with the orange butterfly. This has really just happened in the last couple of years and it's continuing to grow exponentially."
Request your FREE instant quote today.