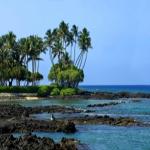 Lawmakers Table Bill To Require Custom Food Labels
While lawmakers' focus across the country has been trained on GMO custom food labels recently, so too has the interest of agriculture businesses opposed to such measures. The latter recently won the latest round in the fight over GMO labeling after Hawaiian legislators agreed to shelve a proposal that would require labels be placed on qualified foods.
Recently, The Associate Press reported the Hawaii Senate committees on agriculture, consumer production and health all resolved to halt the progress of a proposal that would have placed labels on all imported food modified through genetic engineering.
More Research in Lieu of Food Product Labels
According to the AP, Sen. Rosalyn Baker, chairwoman of the consumer protection committee, said that instead of pressing forward on new legislation for food product labels, senators said they would advocate for more research on genetically modified foods.
However, the Senate's decision to table the proposal rankled many of the bill's supporters, who accused state lawmakers of acquiescing all too easily to the demands of the food industry, which is what California proponents said when the state's Proposition 37, which set off the nationwide GMO debate, was foiled by industry special interests.
Request your FREE instant quote today.