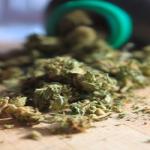 A Promising New Market
The slow rollout of legal recreational cannabis sales across individual states and Canadian provinces represents an opportunity for companies. If you're planning on wading into this market, you should take two steps: compliance and branding.
There's a need to get in line with all relevant laws and ensure your firm isn't undone by regulatory action. This process goes hand in hand with your selection of bold and exciting branding that will encourage shoppers to pick your brand in this new market. The recreational cannabis market comes with no history to speak of, meaning you can carve out a new niche for your items - your cannabis product labels have a big role to play in this process.
Time to Design
"Brands must know what their prospective customers are looking for."
When there's a whole new field to operate in, it's important to stake your place with a memorable look. The Spokane Spokesman-Review, spotlighted the efforts of local designers to create looks that suit cannabis brands. Propaganda Creative's Jason Clerget told the newspaper that the current anything-goes mentality from developing brands is a "designer's dream" with plenty of room to work on new strategies.
Clerget added that some companies are going for irreverent imagery to play up the outsider appeal of their products. Others are better off with clean and modern-looking custom cannabis labels. As with any industry, brands in this expanding field must know what their prospective customers are looking for. From one region to another, the default legal cannabis customer profile may vary widely.
Each state will have its own restrictions on what must be on custom cannabis product labels - and what cannot be printed there. However, knowing the rules is a fairly simple item for designers to check off as they make their way to finalizing a look. Clerget noted that his studio "quickly became well-versed" in the Washington regulations. The main challenge regarding cannabis's legal situation will likely involve staying aware of any
Medical Consideration
"There are a web of changing regulations about medical marijuana labels."
While operating in the medicinal space requires a different approach than working with recreational products, there are a few common requirements. For instance, there are a web of changing regulations about what can and cannot be printed on medical marijuana labels. Occupational Health and Safety reported that the California Department of Public Health is taking public comments on the labeling of medical products.
The proposals include the creation of an ingredient listing on cannabis edibles and health claim prohibitions like those seen on some nutritional supplements. Furthermore, there may soon be a cannabis symbol that instantly identified a medical marijuana item. Remaining aware of these changing regulations will be important for any company in the field.
Custom Cannabis Product Labels Needed
If you're getting ready to launch a legal cannabis product, Lightning Labels is a top partner to turn to. With a variety of labeling materials and finishes to suit any branding style, Lightning can also deliver low minimum orders and quick turnaround due to its all-digital processes. When you can get a reasonably sized order of cannabis product labels in a hurry, you an keep up with changing rules with no excess waste.
Request your FREE instant quote today.