Redesign Nutraceutical Labels in Time for Bathing Suit Season
[caption id="attachment_5207" align="alignleft" width="200"]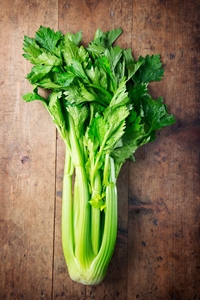 Explain how the items listed on nutraceutical labels contribute to a healthier lifestyle.[/caption]
Warm weather is quickly approaching, and consumers are looking to perfect their beach bodies by hitting the gym and eating healthier. As shoppers peruse food, drinks and supplements in store aisles and online, they're looking for products that will help them look and feel good this summer. With so many shoppers looking at product packaging this season, your nutraceutical labels will make or break your product's sales.
Consumers want nutritional facts and ingredient information, and they're more likely to check out items that provide them in a clear, legible way. While it seems like any old nutraceutical label design will do, there are many factors that could turn shoppers away from a product, including print that is too small or unclear. By choosing to create nutraceutical labels using digital printing, however, you can easily fit information onto stickers and packaging in a clean, aesthetically pleasing way. In addition, you can create custom labels that are unique and eye-catching.
3 Ideas for Informative and Creative Custom Labels for Nutraceuticals
It may feel like federal regulations concerning what must and cannot go on custom labels for nutraceuticals limit creativity. However, there are several ways you can make your labels more attractive and informative while complying with merchandising laws. Here are three ways to spruce up nutraceutical labels:
1. Jazz up Instructions If you sell a product that requires instructions, the first step to designing your nutraceutical labels is determine whether the wording is clear and concise. Keep directions as short as possible without withholding information. Consider using step-by-step lists to make information more understandable. Another way to make product information more appealing and understandable is by adding images. Think about including a simple illustration to demonstrate each step.
2. A Little Color Will Go a Long Way Sure, nutrition charts have to be in a specific format, but who says they can't be pink? You can make your products more attractive simply by matching custom stickers and colors to those used on the rest of the product packaging. While this a small change, establishing uniformity or a central theme for your labels makes your brand more recognizable.
3. Explain the Benefits of Ingredients and Nutrient Values While consumers are avid label readers, they may not fully understand what to look for. If your products contain natural or organic ingredients, explain their benefits. For example, perhaps they're good choices for consumers who want healthier skin or hair.
The same goes for nutrition facts. Explaining why the protein or fiber value of your food item contributes to a healthy diet is one way to do this.
As a special bonus for those who want to receive special label discounts and packaging promotions from Lightning Labels, all those who enter the 2013 Lightning Labels Sweepstakes through April 30, 2013 - done by signing up for the Lightning Labels mailing list - will be automatically entered for a chance to win an iPad Mini. The 2013 Lightning Labels Sweepstakes is accessible from the Lightning Labels Facebook page. The winner of the iPad Mini will be chosen at random. One submission per individual is allowed and all entrants must be 18 years of age or older and legal residents of one of the 50 states or Washington, D.C. Additional terms and conditions apply. See the rules for details.
Request your FREE instant quote today.