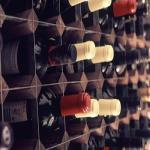 Vintners Receive Awards for Wine Label Art at International Competition
The San Francisco International Wine Competition recently announced winners in a variety of categories, including wine label art. According to the competition's website, the event is the largest of its kind in America and was judged by 52 wine experts ranging from food and beverage writers and editors to industry buyers, retailers and restaurateurs.
A press release announcing the end of the competition stated 4,539 wines from 1,400 wineries, 30 countries and 29 states within the U.S. were considered. The event featured awards for best tastings, as well as many for label design.
Best Wine Labels Take Home Gold, Silver and Bronze The competition set out to name the best wine labels of 2013 and crowned several gold winners, as well as a great handful of silver and bronze awards.
Weekly Times Now recently interviewed Simon West, North American export manager at REPEAT Wines, which won four gold medals.
"Good labeling is of vital importance, as half the battle is to get the consumer picking up your product from the shelf," West said.
Request your FREE instant quote today.