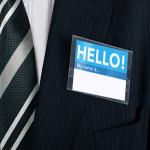 Welcome to the Era of Our New Digital Press!
At Lightning Labels, we make everything from wine labels to stickers for household products. Our process is about to get much more streamlined thanks to the state of the art digital press that we recently installed at our facility in Denver, Colorado.
3 Features of Our State-of-the-Art Digital Printing Press
Here's a look at just three of the ways our new acquisition will benefit our customers.
 Speed: Processing your orders quickly is important to us - after all, our name is Lightning Labels. Sometimes, quality can suffer for the sake of speed, but we make sure not to let that happen. In fact, our new digital printing press will help expedite our turnaround times. Some solutions require pre-planned treatment before they can print on synthetic and paper substrates, but not our new press - and that's all thanks to its inline priming unit. In fact, the printer can even speed up press throughput for the majority of new color jobs by 33 percent when you enable the Enhanced Productivity Mode.
Versatility: We offer our customers a range of material options, from chrome BOPP to gold polyester. Our new label printing press can handle them all - even the ones that are sensitive to heat. In fact, we can support the widest selection of media in digital production.
Precision: Some of the products we create custom stickers for require a large amount of text (lists of ingredients, nutritional information, etc.) to be fit into a very small space. Just look at our lip balm labels as an example. We can print text as small as 0.7 points, and while it may be tiny, it will be perfectly legible.
We're Not Done Yet: More About Our New Label Printing Press
Think One Shot Color technology sounds impressive? You'd be right. Thanks to this solution, our label printing press is able to lay down all color separations at the same time, checking the boxes for speed, accuracy and repeatable printing in - you guessed it - one shot. If you also like the sound of liquid ElectroInk technology, just wait until you find out more about it. This digital color printing process is the only one of its kind that that can compete with the quality of gravure printing - minus the painstaking process of engraving your image onto a cylinder, of course. Place your order today and you'll get your great-quality labels before you know it.
Request your FREE instant quote today.