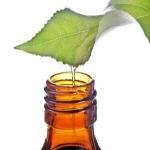 Essential oils are becoming increasingly popular among consumers who want natural, homeopathic remedies to boost their well-being. If your brand is hoping to stand out in this space, it pays to deliver items in unique and compelling packaging.
Custom labels are the canvas on which your brand can stake out its value proposition and create a strong impression for potential customers. People making decisions in a store about which essential oil is right for their purposes may rely heavily on labels and branding to inform that choice, so your packaging game must be strong.
Essential Oil Labeling Musts
Simply stating that a product is an essential oil is not enough to truly describe the substance. The University of Minnesota's Taking Charge of Your Health & Wellbeing blog noted that use cases for essential oils range from topical application and absorption to inhalation, all depending on the kind of effect a user is hoping for. Soothing wounds and elevating mood are the two main goals of these products, and you should be clear about what your product consists of and its intended use.
Essential oil bottle labels should be specifically designed to suit the containers they're intended for. If you want to show off the color of the oil itself, a label using a clear BOPP material can give a minimal look and put the oil front and center. When you're trying to give off a classy look, shining chrome or gold BOPP can represent the ideal choice. In cases when an earthy, green feel is your primary branding hook, recycled label materials can deliver a feeling your audience will react to.
No matter what size containers you use, your labels for glass bottles should fit them precisely. Having custom labels die-cut to the exact size and shape you need shows off your brand's professionalism. When shoppers see well-crafted bottles covered with visually arresting labels, the message is clear: These are high-quality homeopathic products.
The Value of Custom Label Ordering
Working with a custom label partner on your essential oil bottle labels is a quick and effective way to get the level of polish your customers will expect. Lightning Labels has helped brands show off their products for over 17 years, with all-digital printing methods enabling flexible order sizes and quick turnaround times. You can receive labels that suit your company's visual identity and fit your bottles perfectly, whether your essential oil brand is an established producer or just starting out in the field of homeopathic products.
Request your FREE instant quote today.