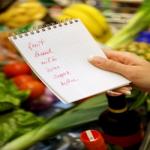 Read Your Labels Day Examines Labels of Food Products
Citizens for Health, a consumer advocacy group, designated April 11 as national "Read Your Labels Day" to encourage customers to take a closer look at their labels of food products. The day promotes food labeling awareness among consumers who might not understand what certain food-related terms mean. By taking the time to look at a food's ingredients, Citizens for Health hopes to combat obesity and increase healthy habits among Americans.
James Turner, chairman of the board for the organization, sees educating the public about harmful food additives as one of the primary reasons for the national event.
"The majority of us don't check the list of ingredients on food package labels," Turner said. "The big food manufacturers are counting on this. If we don't read or understand the ingredients in their products, they can put pretty much whatever they want to into our food."
Organization Calls for Clear Food Products Labels
The organization sees the day as an opportunity to address manufacturers about the food products labels. Citizens for Health believes food makers are keeping certain facts hidden about their products' nutrition and only supply the bare essentials of what is in the food. The organization hopes the day will drive food manufacturers to begin labeling every ingredient and additive in their foods and beverages.
Request your FREE instant quote today.