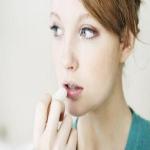 Lip Balm Labels Set the Tone
Lip balm is a very versatile product, and it is crucial that lip balm labels match the occasion. Many enterprises produce chap stick because it is so easy to make. The product is perfect for personal use, commercial distribution or as a promotional item or gift. Anyone can make lip balm at little cost, and much like brewing beer or other home projects, creating lip balm has become a favorite hobby for many.
Whether people want to sell their lip balm commercially, up the ante with a hobby or give their lip balm products away as a gift, the label is a key part of the packaging. Not only is the label a crucial part of the package in terms of capturing the interest of prospective customers, it also must convey specific points of information to comply with federal regulations.
What Needs to Be Featured on Lip Balm Packaging
If companies want to sell their products commercially, lip balm packaging needs to feature some crucial information. As the Soap Queen noted, three basics are needed:
Ingredient list: What was used to make the lip balm? This list must be organized from the ingredients most used down to the least prevalent. However, makers do not need to add on colorants in this order - they can simply be tagged on to the end. All ingredients must comply with the International Nomenclature of Cosmetic Ingredients rules.
Quantity: How much product is in a given container? If companies make numerous sizes, it is crucial they list by weight how much of a product on the actual label.
Origin: If people have comments or questions, or they simply want to know more about the person who made the lip balm, an address or website on the label can be just what the doctor ordered. A physical address and company name is a must, but a website can help people get to know a brand further.
Watch Out for Product Label Claims
If people are trying to promote their lip balm, it is often easy to feature claims on product labels to pique the interest of customers. It is not uncommon to see statements such as "heals cracked lips," as Soap Queen pointed out.
If lip balm makers want to include these claims, they need to be careful they follow all the regulations surrounding them. Product manufacturers are not allowed to exaggerate facts on their product labels and will run into trouble with the Food & Drug Administration if they make outlandish claims with no medical research to support them.
Companies have had to completely redo their labels in the past once the FDA got wind of misrepresentations. Although label printing is not prohibitively expensive, that is still an extra unnecessary expense that companies should strive to avoid by just being honest about their products on labels in the first place.
Request your FREE instant quote today.