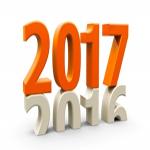 Eyes on Upcoming Changes
If you operate in the food manufacturing industry, your product labels change every few years. Even if you decide to stay aesthetically consistent, there are shifting regulations to comply with. In a way, these new rules are a good thing. If you have to switch up the way you list ingredients, nutrition facts and more, these enforced changes serve as great reminders to change other parts of your label designs and keep them fresh. Provided you have a helpful and capable third party handling your labeling needs, making periodic adjustments is a good approach to design.
Now, with 2017 just underway, it's time to think about which requirements and rules are likely to either change this year or at least move toward new drafts. Will the new administration in Washington enforce new national laws, or roll them back? Or will the wheels set in motion in years past turn uninterrupted? Will states work on individual standards? Will industry-specific or overarching guidelines prove more influential this year? These questions and more will set the scene for 2017.
Looking Back and Awaiting Guidance
A Lexology article from law firm McGuireWoods LLP predicted the major themes affecting food and beverage labeling, explaining that legal action against labels has picked up. With the FDA considering new rules for when "natural" and "healthy" apply to products, some of the class actions have been set aside until the federal agency makes its recommendations. However, there are plenty of cases ongoing. The law firm pointed to appellate courts as the site of a significant amount of labeling-related legal wrangling.
When it comes to concepts that will be ruled on in 2017, possibly leading to new rules or standards, McGuireWoods LLP suggested that trans fats, the word "craft," claims that items were "made in the U.S.A." and more could be the hot topics. The source explained that similar cases filed in the recent past could work their way up to the supreme court, yielding judgments that set precedent for the food and beverage industries.
As for labeling issues to watch outside the legal system, the law firm pointed to two of the most popular recent sagas ongoing in the food and beverage industry. These are the passage of national GMO labeling rules and the FDA's ongoing quest for consistency and clarity when it comes to making claims on packages. It may seem redundant to watch these cases - you may have gotten downright sick of them in 2016 - but it pays not to look away. These guidelines might be very relevant for your next packaging revision.
Restricting Waste
Another rule that has previously drawn attention, but will remain relevant in the year ahead, is the U.S. Department of Agriculture Food Safety and Inspection Service's new guidance on expiration dates. Columbus Dispatch columnist Lisa Abraham explained that this is one of the "buzz" topics affecting food manufacturers at the moment, as it standardizes information that has never had universal guidelines before. For every type of product except baby formula, the introduction of standard language and a regular dating approach is a new wrinkle.
The overall goal behind the program is reducing food waste, encouraging consumers not to throw away items that are still safe. The steps toward this objective include the uniform use of the term "best if used by," which makes it clear that the date is a measure of optimal quality, rather than safety. The USDA performed testing and determined that "best if used by" is the most likely phrase to elicit this kind of response from consumers.
Abraham noted that the numbers indicate waste by consumers is a major overall cause of food going uneaten, and there will have to progress in this arena if the USDA is to reach its ambitious overall waste reduction goals. For instance, the agency believes that either retailers or customers throw out 30 percent of the total wasted food in the country, just because they are unsure whether it's still safe to eat. With an overall aim of cutting waste by half in the next 13 years, and eventually preventing food waste from reaching landfills, the USDA is moving ahead with the new label style.
Ready to Change
The trends described above are likely to force you to print out new food product labels within the next two years. However, if you're only updating your food and beverage items' appearance when legally required to do so, you are likely behind the curve. Changing a product's look is a great way to make that item draw consumers' eyes, and when you work with a labeling partner capable of printing high-quality custom labels in reasonable amounts, it's easy to make periodic updates.
Working with Lightning Labels as your trusted third party makes a lot of sense - true to its name, Lightning Labels is fast and responsive, available to give your custom labels a new look whether you're updating your packages due to a legal requirement, or just to make them more appealing.
Request your FREE instant quote today.