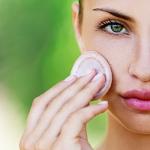 Cosmetics that Suit Modern Tastes
Inertia can harm any company, and in the ever-shifting world of cosmetics and beauty products, this effect is especially prominent. If you haven't adjusted your cosmetic labels to suit millennial tastes, you may be falling behind more responsive and on-trend brands. You have a particular opportunity to reach out to young consumers - a group that makes up a huge segment of the market - if you offer green, earth-friendly and health-conscious cosmetics. Just make sure to mention that fact via custom cosmetic labels, or it may end up ignored by the public.
Rising Interest in Green Items
According to Allure, there is data to back up the interest in clean and organically produced makeup. The source quoted Green Beauty Barometer administrator Kari Gran, who explained that she sought to quantify the anecdotal evidence that young people want natural and wholesome products. The resulting survey found 73 percent of millennial women are interested in green cosmetic products. Respondents under 35 also expressed interest in clean products, with 59 percent of that group expressing interest in natural beauty items.
Gran explained to the style magazine that with increased access to technology and information, consumers today are becoming aware of what's in their products. Education on organic and similar products has had resonance in food buying patterns over the past decade, and now that interest has reached the makeup space. If your brand is riding this wave, make sure your green labels adequately and accurately express your practices and ingredients. If you're not producing clean-sourced products, it may be time to start.
Skepticism and Inquiry
The millennial mindset is skeptical, with shoppers carefully considering their options and not necessarily following older shoppers' buying patterns. Racked recently described the rising trends among young consumers of cosmetics and confirmed that interest in organic and clean-sourced items is on the rise. The source found that organic makeup spending grew 24 percent over the past four years. Such expansion could be tied to a new leeriness around using too many artificial chemicals in products such as cosmetics that are close to users' skin by default.
Joining this space is a great way to break through to young people and reach millennial shoppers as they become a truly dominant demographic. However, you can't keep your green sourcing to yourself. Green makeup labels can be the key to reaching your audience, as they put the message front and center, right in the stores where millennials shop. There's always a chance that customers won't see a particular ad campaign, but buying beauty products means looking at labels, giving you a golden opportunity to spread your green messaging.
Labels That Match the Mission
When you're shifting to a more earth-friendly and all-natural model for your cosmetics line, with a reduced reliance on artificial chemicals, it helps to have labels and packaging that fit the mood you're setting. If you sell responsibly sourced makeup but use labels that are slick and artificial, it may undercut your message. Lightning Labels can help you resolve this conundrum, with green labels made of recycled materials. When packaging and product alike feel natural and suit millennial clients' preferences, your brand may be forging new inroads to young customers.
Once you've decided to bring Lightning Labels into the fold as a packaging partner, you don't have to wait long to get started on your campaign. Lightning Labels works with all-digital processes and operates from domestic facilities, meaning your order will be produced quickly and shipped promptly. This means your brand's new look can be underway in days instead of weeks or months. When you're ready to go all-natural with your beauty products, be sure you have labels that match!
Request your FREE instant quote today.