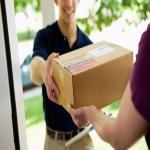 Selling products through the Amazon marketplace is one of the most reliable ways to put your goods where customers can find them. Amazon's position of power in the online retail space makes it a valuable ally. If your company has struck up such a relationship with Amazon, there are a few requirements to follow to make sure your items reach buyers as intended. For instance, you should learn and meet the rules for Amazon-approved shipping barcode labels.
Approved Label Standards
When you ship your items through Amazon's fulfillment centers as part of the Fulfillment By Amazon program, you have to ensure the items are marked in accordance with Amazon label requirements. Due to the fact that so many of Amazon's picking and packing processes are based on barcode label scanning, incorrect labeling could cause confusion, leading to inventory returns or even disposal.
If you produce goods that have their own GS1-standard UPC barcodes, you can apply those directly to your items' packaging. In other cases, the Amazon merchant website provides the barcodes for your labels. When you place these barcodes, you should make sure they are the only codes on the exterior of your products' packaging, excepting serial numbers or transparency authentication labels. The codes should not be on curves or corners and must sit more than one-quarter inch from edges.
Amazon recommends testing the barcodes on your labels from time to time to ensure they scan correctly. Checking in advance for any problems can ensure you don't run into the costly mistake of sending goods to an Amazon fulfillment center, only for those items to be rejected due to scanning issues.
Beneficial Labeling Partnerships
If you don't have reliable, industrial-grade barcode label printers in-house, there's no need to panic - or to make a major purchase. Instead, you can work with a dependable third-party partner such as Lightning Labels for your barcode label printing needs.
Due to Lightning Labels' extensive experience printing custom barcode labels for manufacturers and sellers, you can be sure your items are getting reliable inventory labels they need to integrate smoothly with Amazon's warehousing and fulfillment system. With quick turnaround times and low minimum order sizes, Lightning Labels is a great partner for your business, whatever scale you're operating at.
Request your FREE instant quote today.