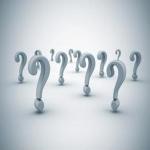 There's more than one way to get custom labels for your company's products. For instance, you can buy printers and bring the process in-house for DIY label printing.
While the "print my own labels" method may seem like a way to achieve greater control over a packaging strategy, you may be better served by turning to an expert third-party partner. The following are five reasons to think twice before taking the reins of your labeling strategy, which double as great motivation to call Lightning Labels:
1. Lack of Big Hardware Expenditures
When you buy a label printer, that takes a significant investment. To avoid this major expense, you can work with a third-party labeling partner whenever you need a new batch of labels. When your chosen company uses an all-digital printing process, you don't even have to pay to have plates engraved, putting more money back in your company's pocket.
2. Access to the Right Materials and Finishes
The material your labels are made out of will be one of the main factors that determines how your customers react to your products. If you work with an expert third-party partner such as Lightning Labels, you gain access to a wide variety of materials, from glossy polymers to recycled options that will please eco-conscious shoppers. Couple these with multiple finish options, and you gain control over the look and feel of your products' packaging.
3. Knowledge and Industry Experience
Working with Lightning Labels means gaining access to a team that has helped companies from highly specialized industries, from cannabis to candles and everything in between. Practices that have been honed over more than a decade can benefit your business, ensuring your labels are right on the first try.
4. Customer Service
If you choose to handle labeling on your own, who do you turn to with questions or concerns? Striking up a partnership with Lightning Labels means gaining access to a responsive and attentive customer care team, who will be happy to guide you through the label ordering process and ensure you're happy with the results.
5. Flexibility and Adaptability
While bringing labeling in-house appears to be a way to gain control over the amount of labels you create - and the schedule on which they're produced - Lightning Labels can deliver that same level of flexibility. Because Lightning Labels uses all-digital printing processes, it's easy and affordable to get the amount of labels you need for your current job, with low minimums and quick turnaround times.
Your next labeling project could go from good to great with professional label printing.
Request your FREE instant quote today.