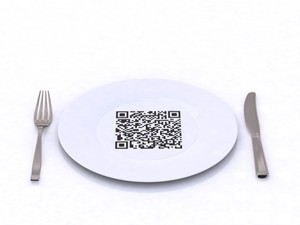 GMA Introduces SmartLabel Technology as GMO Labeling Solution The United States Congress has faced a great deal of food industry-related controversy this year, especially pertaining to the labeling laws of products containing genetically modified ingredients.
On one side of the GMO debate are groups of labeling supporters who believe labeling regulations should operate in a way that reflects complete transparency, disclosure and honesty between producers and consumers, leaving no room for misinterpretation.
On the other end of the spectrum are those who believe mandatory labeling should be prohibited, and GMO labeling should be an option left to the manufacturer's discretion.
This week, the Grocery Manufacturers Association announced the SmartLabel Initiative, which, the group indicates, is a compromise solution.
If passed, this technology would make it so Quick Response, better-known as QR codes, would be placed on product labels. Consumers would be able to access ingredient lists, product details and information by scanning the codes with their smartphones.
"People want more information and are asking more questions about products they buy, use and consume, and SmartLabel puts detailed information right at their fingertips," GMA President and CEO Pamela Bailey said.
But some argue these scannable codes would be the opposite of convenient and only add to, not solve, the problem of consumer confusion.
Poll Suggests People Prefer Print GMO Labels Just Label It recently announced the results of a new national poll that was commissioned by a handful of environmental and food safety groups, including Consumer Union, Food and Water Watch, Friends of the Earth and Center for Food and Safety.
And the results don't look so good for the SmartLabel Initiative.
The analysis report from The Mellman Group, which conducted phone interviews with 800 voters, revealed that most people, or 89 percent of participants, think it should be mandatory that genetically modified products are labeled as such.
The poll results also showed that people have a strong opinion about what type of label should be used, with 88 percent of voters saying they would prefer printed rather than electronic labels. There are various reasons for this, including privacy and discrimination concerns. Many indicated they would be uncomfortable with the level of personal information electronic labels would provide companies with, such as purchasing behavior and location, with 82 percent voting in favor of prohibiting this kind of data collection.
Another anti-QR code argument is that it favors the wealthy.
"GMO labeling via QR code technology is unworkable, threatens privacy and is discriminatory since more than a third of Americans, many of which are low-income or live in rural areas with poor Internet access, don't own smartphones," said Friends of the Earth Food and Technology Program Director Lisa Archer in a statement to Just Label It.
Andrew Kimbrell, executive director of Center for Food and Safety, agreed. He stated that scannable labels would be "a completely unacceptable substitute for clear, concisely worded on package labeling."
More than 30 major food companies have already joined and are in support of the SmartLabel Initiative, including Hershey Co., PepsiCo Inc. and General Mills, Agri-Plus Communications reported. The source also added that some of these companies believe that if GMO labels were mandatory, the labels would scare consumers into believing a product is unsafe, even if it has been approved by the Food and Drug Administration.
Request your FREE instant quote today.