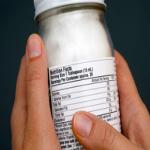 Gradual Changes on the Way
With the new FDA-mandated nutrition facts label on the way, it may seem too soon to project what will eventually replace the recently unveiled design. However, it's important to remember that there will likely be another style on the way in a few years, with yet another to follow. So when you work with a labeling partner to change your food products' backs and get in compliance with the latest FDA style, be sure to stay in touch with that company. You never know when another new design requirement may come down the pipeline.
Imagining Possible Next Steps
One hint that further evolution may be in store for the nutrition facts label is that the current round of changes isn't truly that drastic. Some industry watchers would doubtless like a more thorough revision. Law Street contributor Mary Kate Leahy recently explained that while the most recent round of changes does have the potential to positively affect decision-making about food purchases, consumers may benefit more from a graphically based "traffic light" system.
While some manufacturers would doubtless resist the traffic light labeling style due to the fact that foods without nutritional merit would be forced to say so in the form of red light graphics, there is precedent for its use. Leahy explained that the U.K. currently mandates this kind of packaging as a measure against consumer confusion. It may therefore be worth studying up on such a design, both in case the U.S. decides to follow in the U.K.'s footsteps and to see if an optional version of the traffic light graphic may prove helpful to customers.
Canada's Changes
After considering the potential merits of the U.K. model, it's time to see the approach Canada has taken to its own nutrition facts label. Whether for another point of comparison or because you're interested in selling your products across the border, this design is worth studying. The government's new plans for labeling include enforcement of consistent serving sizes and a font size increase for sodium. Furthermore, there is a new list of minerals and nutrients that labels should include, to reflect changing consumer priorities.
Clarity is clearly an objective for the Canadian model, as the new labels must include actual amounts of nutrients alongside percentage daily values. This could help shoppers make decisions without referring to other sources, which is a major step in the direction of simplification and clarity. The whole design will now be capped by an explanatory note pointing out that 5 percent or less of a recommenced daily value is "a little" and greater than 15 percent qualifies as "a lot."
Examining the FDA's Design
While it pays to look at other countries' designs and think of how U.S. labeling laws could change in the future, the fact is it's almost time to shift to a new set of labels here, making it most worthwhile to focus on those incoming changes. Whole Foods Magazine recently took such a look, explaining some of the most important elements you'll have to take into account as a manufacturer. For instance, the new list of minerals you must declare the presence and amount of consists of calcium, potassium, iron and vitamin D. Other declarations are optional.
The source also explained that, like in the Canadian model, there will be a footnote on American nutrition facts panels. Unlike Canada's distinction between "a little" and "a lot," this text will specify that the percentage daily values are taken from a 2,000 calorie per day diet. Today's labels have a similar message, but the revised version has been reworded for clarity.
A simple side-by-side comparison of new and old labels, provided by the FDA, shows that text formatting is one of the main elements that will change when the new design comes into effect. The number of calories is far larger than before, and the serving size has been bolded and enlarged. While the previous version of the nutrition facts label is largely a list of similar-sized items, the new one's hierarchy of importance is clearer.
A Loyal Labeling Partner
Getting ready to print new nutrition facts labels on your products is a great opportunity to redesign other elements. Whether that means adding additional health information or just adopting compelling new imagery, it's time to work with a competent labeling partner to ensure your project goes well and the revised designs roll out on schedule, potentially far in advance of the FDA's hard deadlines.
Lightning Labels can become your ally in this mission of modernization, using its state-of-the-art digital processes to turn your project around quickly and efficiently. Lightning Labels has a commitment to customer service that helps it strike up long-term relationships with clients. This will prove helpful when the next regulatory changes come down the pipeline and you have to change your designs again. As long as you have a great food label provider in your corner, you can take shifts in policy in stride and keep up.
Request your FREE instant quote today.