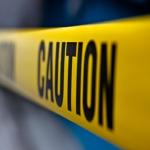 In April, a number of label-related product recalls were in the news, one of which involved a big name: Starbucks.
Beef and Pork Products from Corn Maiden Foods Harbor City, California-based Corn Maiden Foods recalled approximately 15,600 pounds of its beef brisket taquitos, pork tamales and pork Yucatan products following the discovery that soy protein had not been listed on the items' labels. The beef and pork products, which were shipped to hotels, institutional locations and restaurants in California, pose a threat to people with soy allergies. The mislabeling issue was uncovered by in-plant personnel from the United States Department of Agriculture's Food Safety and Inspection Service while they were in the process of discovering routine verification activities.
Assorted Drug Products from Wockhardt Pharmaceutical producer Wockhardt recently stated that it is recalling 12 to 15 products still on the market in the United States. The announcement came after the FDA banned two of Wockhardt's Indian facilities, including its Chikalthana plant in the state of Maharashtra, following a host of complaints made by consumers over the past three years. As Bloomberg Business reported, Wockhardt has received nearly 500 complaints since January 2012, 335 of which came from the U.S. Consumers expressed their dissatisfaction about a number of different issues, including missing labels on drug bottles.
Ham Loaf from Dutch Valley Meats After 20 years of using the same labels on its ham loaf, Arthur, Illinois-based Dutch Valley Meats recently recalled approximately 2,400 pounds of the product due to a labeling issue. According to a report by the News-Gazette, although the label on the ham loaf lists "cracker meal" as an ingredient, it does not make specific reference to wheat - a known allergen. Doug Beachy, assistant manager of Dutch Valley Meats, told the News-Gazette that the Illinois Department of Agriculture approved the labels about two decades ago. As quoted by the media outlet, Beachy described the need to include wheat in the ingredients panel as something that "slipped through the cracks." Luckily, the product was only distributed to two retail locations and one restaurant, so the execution of the recall was a small-scale operation.
Beef and Chicken Blintzes from Royal Frozen Food Approximately 3,800 pounds of beef and chicken blintzes manufactured by Los Angeles-based Royal Frozen Food were recalled due to an undeclared allergen. The products' labels failed to alert consumers to the presence of milk. The items, which were produced on various dates before April 16, were shipped to markets and retail stores in California and Nevada. People who are allergic to milk may experience a range of symptoms if they ingest products that contain it, ranging from wheezing and hives to digestive problems and anaphylaxis, according to the Mayo Clinic. The USDA classified the recall as Class III, which the department defines as "a health hazard situation where there is a reasonable probability that the use of the product will cause serious, adverse health consequences or death."
Black-and-White Mini Cookies from Sweet Sam's Baking Company Bronx, New York-based Sweet Sam's Baking Company recently issued a recall of the black-and-white mini cookies sold at Starbucks locations up and down the East Coast following the discovery that milk had been left off the product's list of ingredients. As detailed above, eating or drinking milk or milk-containing products can be life-threatening for some individuals. In fact, the mislabeling issue first came to light when two Starbucks customers complained of allergic reactions after eating the cookies. According to a Starbucks news release, the cookies were sold in Connecticut, Delaware, Florida, Georgia, Maryland, New Jersey, New York, Ohio, Pennsylvania, South Carolina, Virginia, Washington, D.C. and West Virginia.
Request your FREE instant quote today.