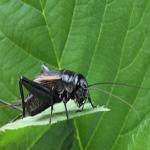 State Agency Launches Awareness Campaign on Hazard Warning Labels
Farmers often use pesticides to keep harmful bugs away from crops, but before they do so, they need to carefully read hazard warning labels on such products. That sentiment was recently reinforced when the Wisconsin Department of Agriculture, Trade and Consumer Protection reminded state farmers they have to read warning labels to ensure the safety of consumers and products.
The charge to advocate label-reading was made in an effort to raise awareness among agricultural businesses because labels often change, potentially impacting a number of operational aspects, according to Mike Murray, head of pesticide certification at the department.
"The label is the law, so read it to be sure you're within the limits," Murray said. "And it's not just a legality - label changes are made to protect human health, livestock, the environment and your farming operation. For example, planting a crop too soon after making a weed control application may prevent the crop seeds from germinating."
Dept. Cites EPA Safety Warning Label Change Through his bid to raise awareness of safety warning labels on pesticides, Murray gave the recent example of a labeling change made by the U.S. Environmental Protection Agency (EPA) that impacts farmers.
The EPA recently changed labeling standards for chlorpyrifos pesticides by adding restriction to where such pesticides can be applied in proximity to crops and water.
Request your FREE instant quote today.