Prepare Nutraceutical Labels for the Holiday Season
[caption id="attachment_8025" align="alignleft" width="300"]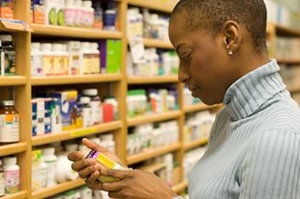 Shoppers will pay special attention to nutraceutical labels after New Years.[/caption]
The end of the year is not too far off, which means supplement and vitamin makers should consider revamping their nutraceutical labels to attract shoppers with New Year's resolutions. With Thanksgiving just around the corner, brands that aren't already thinking about their holiday marketing strategy could be missing out on an important opportunity to jumpstart sales. While health and dietary products may not yet be top-of-mind for consumers seeking holiday gifts for their loved ones, millions of shoppers with health-related resolutions will be looking for products that can help them achieve their goals. With the right custom nutraceutical labels, brands can ensure their vitamins and supplements satisfy consumers' demands for healthy products.
According to an infographic from Betterment.com, an online investment platform, nearly half of Americans make New Years resolutions. Forty-seven percent of these individuals set goals to improve themselves in some way and 38 percent make resolutions related to weight. In the weeks leading up to New Year's Eve and for months after the holiday, consumers will pay special attention to product labels. With the help of Lightning Labels, brands can create custom nutraceutical stickers that grab shoppers' attention and turn them into buyers.
3 Tips for Creating Eye-Catching Nutraceutical Stickers
As the winter holidays approach, brands looking to revamp their product packaging shouldn't wait any longer to order nutraceutical stickers. When designing labels for the winter shopping season, there are several considerations to keep in mind:
1. Embrace the Season with Holiday Labels: For products hitting store shelves in the coming weeks, consider adding a little seasonal cheer with holiday labels that embrace winter colors. Lightning Labels' four-color printing process can create stickers and labels in an incredible variety of hues.
2. Speak to Eco-Conscious Consumers on Nutraceutical Labels: Healthy living isn't the only thing on consumers' minds. Green-minded shopping practices have become mainstream, and many people strive to only purchase items that have been made with the Earth in mind. Especially if they've made a resolution to be more eco-conscious, consumers will respond well to green packaging. Lightning Labels offers several eco-friendly sticker and label materials to choose from.
3. Highlight Important Information on Nutraceutical Stickers: Come the first of the new year, shoppers will be reading product labels thoroughly as they seek out items that contribute to a healthy lifestyle. Put an emphasis on ingredients, health benefits and other important information on nutraceutical stickers. Lightning Label's digital printing services allow brands to place small, yet clean and legible print on any product label.
Request your FREE instant quote today.