As the cannabis market has expanded, label designs for your cannabis products should also evolve. Discover best practices and how partnering with Lightning Labels can help you increase sales and stay ahead in this highly competitive business.
See below for our Cannabis Packaging Infographic that is sure to assist you and your cannabis product sales. We have been a part of the cannabis product labels printing space since the beginning and can show you the ins and outs of how to best utilize compelling, compliant labels for your cannabis products.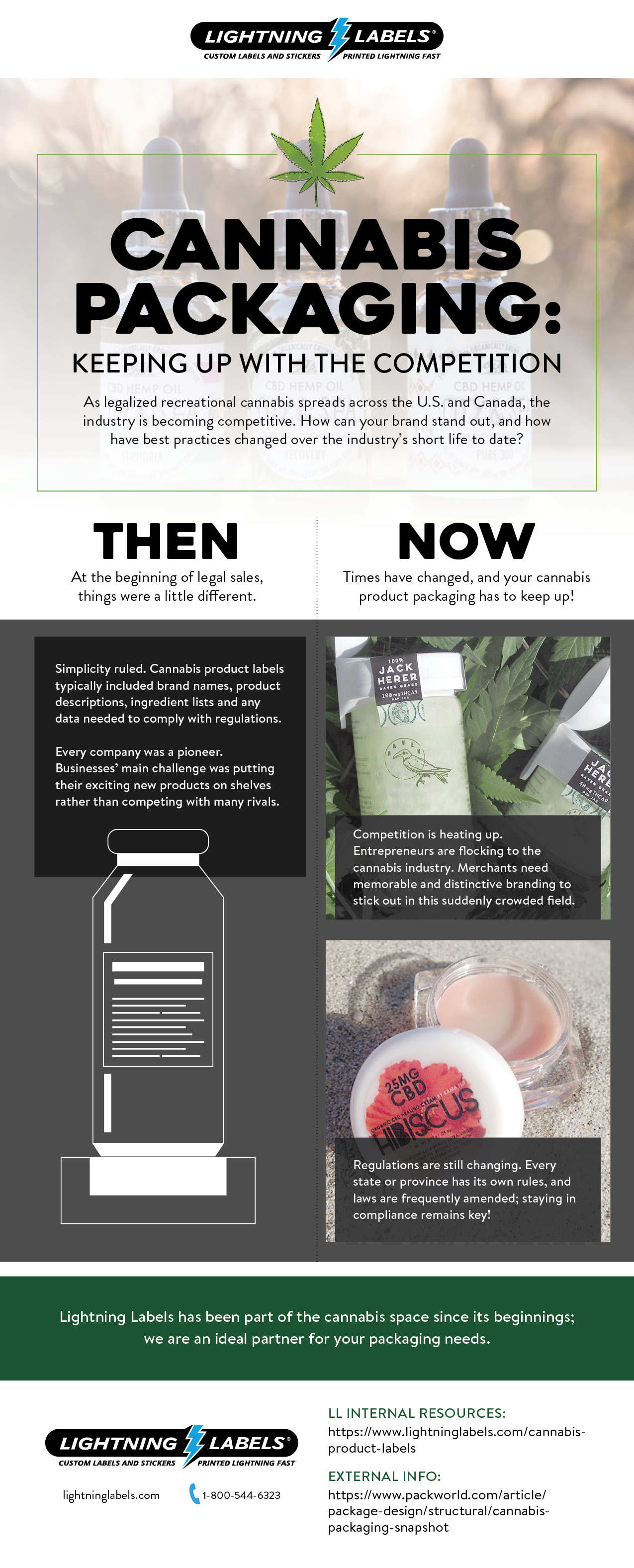 Request your FREE instant quote today.