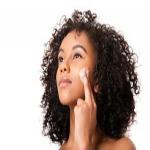 Samples are one of the essential marketing tools in the health and beauty industry. Single-use health and beauty samples allow consumers to experience a brand's unique appeal without making a major investment. This willingness to be helpful and meet shoppers on their own terms may pay off handsomely in long-term loyalty.
Single-Use Health and Beauty Samples Matter Online
Beauty samples sold for bargain prices at online-only stores are a key point of connection with consumers, according to Racked. Shiro Cosmetics' Caitlin Johnstone specified people may not want to buy full-sized products they haven't seen in person. Single-use packages provide an accessible preview of cosmetics buyers may want to get again in the future.
Promoting Health is Responsible
When dealing with health samples, for products such as creams designed to protect or restore skin, free giveaways can simultaneously promote the items and provide valuable information. For instance, Walgreens recently announced a promotion involving free sunscreen. The pharmacy is running the project in partnership with the Skin Cancer Foundation.
Labels Should Be Appealing
When distributing single-use products, small-business owners want to create a strong impression and encourage repeat business. Beauty sample packaging should therefore clearly carry the manufacturer's branding, alongside compelling imagery. Of course, all this marketing material must be matched with ingredient lists and disclosures as required by applicable labeling laws.
Request your FREE instant quote today.