Personalized Labels Give DIY Gifts a Unique Finishing Touch
[caption id="attachment_8089" align="alignleft" width="198"]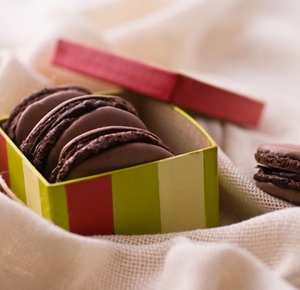 Customize baked goods and other items with personalized labels for DIY gifts.[/caption]
Send loved ones, friends and colleagues an extra special message this year with personalized labels for do-it-yourself (DIY) gifts. The holidays are approaching quickly, which means millions of people are working on their shopping lists.
Instead of visiting stores during this busy season to purchase presents, many are choosing to make their own gifts. Hand-crafted presents adorned with personalized peel-off labels can really make an impact on gift recipients.
Dress Up Your Goods with DIY Holiday Gift Labels
DIY holiday gift labels placed on homemade candies, candles and other items can make your goods stand out from store-bought products.  A professional label from a trusted brand like Lightning Labels adds quality to your homemade touch. Whether you run a craft business or are creating great gifts for close friends and family, peel off labels for DIY gifts can make the difference between a present that looks like it was thrown together at the last minute and one exemplifies the work and care that went into it.
3 Tips for Creating Custom Labels for DIY Gifts
Make sure you make the most out of your custom labels for DIY gifts. Whether you're looking to generate more customers or just want to put a smile on someone's face, a thoughtfully designed label will help you maximize the effect you desire.
1. Lay on the Holiday Cheer: With DIY sticker printing, you don't have to be cheesy to be festive, nor do you need to utilize a red and green motif. Gearing holiday labels toward seasonal colors creates an all-inclusive design that can be appreciated by everyone. Get into the winter spirit with snowy whites, light blues and silver tones, along with green and red hues. Lightning Labels ensures all the colors you include on your personalized labels appear vibrantly.
2. Provide the Right Information: Make sure your labels contain information about the gift-giver. When friends and family receive the beautiful hand-knitted scarf you made, make sure they know who to thank. Additionally, if you're making cookies or other baked goods, list the ingredients used. With all of the imbibing and merry-making that takes place during the holiday season, your treats may get passed around. Avoid an unwanted allergic reaction by printing warnings clearly and legibly with the help of Lightning Labels.
3. Choose a Label Printer that Understands Value: Homemade gifts are a smart way to save money without sacrificing quality. Lighting Labels uses this same approach for our label-printing processes. We print high-definition graphics and use durable materials that set your gifts apart without breaking your budget. You can make this holiday season a memorable one with personalized labels for DIY gifts.
Request your FREE instant quote today.