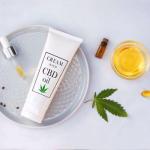 The CBD product market is hot, with producers and consumers all interested in delving more deeply into these low-THC cannabis-derived goods. With that said, it's also a very complicated sector. Every state has its own rules and regulations around how CBD items can be sold, distributed and marketed.
In an industry with inconsistent and ever-evolving rules, labeling takes on special importance. As a CBD product producer, it's up to you to create product packaging that holds up under legal scrutiny, thus allowing your items to stay on store shelves in your state of choice.
Beyond that legal obligation, you have to deal with the same dilemma facing makers of any kind of product. Namely, you have to craft appealing product labels that will win customers over and make them choose your brand over competitors.
With the right custom label printing partner on your side, you can thread the needle of legal compliance and product package design to come out with a winning look for your brand. Your journey into high-quality CBD labeling should start with an overview: what's the general legal picture around CBD item sales?
CBD Product Labels: What's the State of the Market?
The Food and Drug Administration (FDA) acknowledges that there is rising consumer interest in CBD goods, and in the wake of the 2018 Farm Bill, there is more freedom among hemp farmers to create the raw materials for CBD items. This doesn't mean the way is clear for consistent nationwide labeling of CBD products, however — at least not yet.
The FDA's recent updates on CBD in the marketplace have focused on information gathering and data analysis. Since this is an ongoing effort, it still hasn't yielded any concrete outcomes. The rules around CBD product creation and labeling are therefore still largely focused less on maintaining a universal framework than acting against companies that are definitively violating FDA laws.
What does this mean in practice? Some companies have been selling CBD products marketed as cures for various conditions or diseases. This is a problem, as the FDA treats any product designed to cure or prevent a health issue as a "drug," and this comes with its own approval process.
Only one CBD-derived drug has this approval, so no other company should make medical claims about CBD. The FDA went on to note that some businesses have run afoul of its rules with CBD-infused food, or by labeling their goods as dietary supplements. These are the types of national-level legal matters you'll have to navigate while also adhering to state CBD labeling rules.
How Do You Produce CBD Labels Amid Today's Regulations?
Creating acceptable CBD product labels isn't just about what not to include. There are also a few informational elements that you should make sure to put on your CBD packaging. These will differ at the state level, but there are a few commonalities.
The law firm Harris Bricken's cannabis-focused blog explained that since CBD labeling laws are so different by state, companies can focus on the strictest and most restrictive versions to make sure they're in compliance. This means in addition to getting in line with the CBD's rules, there should also be a clear mention of the product's CBD content, as well as a barcode or more advanced QR code that links to detailed information about the item's origin.
Harris Bricken added that items destined for sale in California also need to have a Proposition 65 warning label. Prop 65 is the state law that requires the labeling of carcinogens. THC is included on the California list, so even the tiniest amount of THC in CBD or hemp products makes them require such a warning label.
Focus on New York
Since New York has published a detailed guide specifically outlining CBD regulations for the state, it's instructive to see what types of CBD label requirements appear in this document. These include:
A description of how to consume the product.
A list of ingredients in the item, by weight.
Servings per container.
Milligrams per container of CBD, THC and any other cannabinoid.
Expiration date (when applicable).
Batch number or lot number.
Name of the processor, manufacturer or distributor.
Barcode or QR code leading to a certificate of analysis or website with that certificate.
Country of origin information for the hemp.
Contact information to report side effects.
These requirements give a general picture of what to print on a CBD label, but it should be noted that the New York guide also advises producers to include "any other marking, statement or symbol as required by the office in regulation."
What Does a Great CBD Product Label Design Look Like?
After obliging all relevant regulations around CBD warning labels and disclosures, it's time for CBD producers to create label designs that will effectively sell their items to customers. This part of the process isn't entirely free of regulation — the New York guide specified that packages cannot contain cartoon characters or imitate a candy label. The idea is to ensure that CBD products are not, under any circumstances, marketed to people under the legal age of purchase.
Fortunately, there are plenty of ways to effectively package CBD products without delving into youth-oriented imagery or candy-styled presentation. This could mean minimal design sensibilities, with text serving as the main art and the label's color scheme conveying a lot of visual information. More subdued design choices can still be eye-grabbing if the label is well made, with high-quality materials and finishing treatments.
Cannabidiol product labels follow all the same best practices that apply to custom labels in general. They should be strongly branded so customers know what CBD company they're dealing with and can develop loyalty to that business. Your logo, specifically created to meet the labeling requirements and prohibitions where you operate, should be a prominent part of your labeling strategy.
It's possible to see all the requirements around CBD labeling as positives instead of drawbacks. After all, if your company is willing to clearly and carefully label its ingredients and give information about the provenance of a specific batch via QR code, that can build trust in customers who might not want to deal with less conscientious CBD product brands.
In the end, a great label is one that conveys the type of impression you're hoping to create. If you want to be seen as a natural, earthy product, you can encourage that feeling with your visual style. The same goes for a casual, fun attitude or a classy, upscale feeling. Your choice of color scheme, imagery, finishing technique and more can define your hemp products in buyers' eyes.
What Makes an Ideal CBD Product Label Partner?
Multiple details that go into a good CBD label — information carefully chosen to meet compliance standards, advanced features such as QR codes and well-crafted graphic design. To get all these factors right, it pays to work with an experienced label printer that has spent years crafting effective CBD packaging for companies.
Furthermore, since CBD labeling law seems poised to change at a moment's notice, it's also valuable to choose a labeling organization that offers flexible print run sizes. Ordering too many labels and ending up with unusable stock following a regulatory change is a wasteful outcome for your CBD company.
To combine these two aspects — quality and flexibility — you can work with Lightning Labels. Equipped with all-digital label printer equipment, Lightning Labels can deliver quick turnaround times whether you need dozens of CBD labels or thousands. Lightning Labels has spent over 20 years in the labeling field, and has assisted cannabis businesses of all kinds — medical, adult-use and CBD — since the earliest days of the industry.
Request a free quote now to find out how Lightning Labels can deliver ideal custom labels for your CBD business.