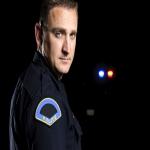 Providence Police Place Rectangle Stickers on Front Doors to Prevent Public Nuisance Violations
With the aim of curbing excessive drinking and noisemaking in residential areas, police in Providence, R.I., recently placed orange rectangle stickers on the homes of college students that warn of the $500 fine associated with public nuisance violations. Police stuck the customized stickers on the front doors of houses they had visited in the past after receiving complaints about residents. The adhesives explain a return visit will result in penalties for property owners and tenants.
Outdoor Stickers Inspired by Police Activity in Neighboring Town The outdoor stickers being placed on the homes rented by students of Providence College were inspired by a similar initiative in Narragansett. The Providence Journal explained the town, which is located roughly 30 miles south of Providence, enacted an ordinance in 2005 that allowed police to deem gatherings on public and private property that make unreasonable amounts of noise, exhibit public drunkenness or park unlawfully as nuisances. Police then affixed stickers to the properties they had visited as a result of residential complaints. The adhesives warned of penalties associated with activities constituting public nuisance.
Providence Police Maj. Thomas Verdi told The Journal the stickers are intended to notify residents and property owners of potential violations and raise public awareness of such unlawful activity.
"The goal is to have the landlord and tenants be more responsible," Verdi said. "We will enforce it strictly."
Request your FREE instant quote today.