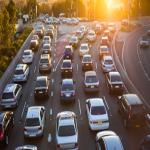 Bumper Stickers: Signs That Go Anywhere
There are a few surefire ways to get your brand logo in front of large amounts of people. And when it comes to methods that take place in physical space instead of an online environment, few methods can compete with bumper stickers. When you convince a customer to put one of your custom bumper stickers on his or her car, you create a mini billboard that will travel all over the area, presenting your logo, name, slogan or other well-chosen piece of iconography.
Of course, the success of these methods relies on making the customized bumper stickers as attractive and long-lasting as possible. This ensures that they will be used instead of thrown away and, once they are applied to a car, they will spread the message instead of peeling away or fading. Therefore, it's important to look for a provider that uses modern printing processes and tough materials.
Advantages of Deploying Bumper Stickers
When your brand prints and distributes bumper stickers for cars, the benefits can take a few forms. For instance, putting the company name in front of a huge segment of the local population can build awareness. When it comes time to choose between a few competing organizations, individuals may go with a name or logo they have seen before. Since people have already seen your message around, presumably on the cars of your existing satisfied customers, they will feel trust right away.
In addition to putting a name in front of potential customers who haven't yet heard it, bumper stickers can also be a great generator of hype and excitement around a brand, especially if you succeed in giving them away. Whether the stickers are promoting a specific event or just the company in general, they will help ensure your offerings are never far from the public eye.
A Great Giveaway
How do you get stickers into the hands of customers? This part of the process is actually easy. Whether consumers are dealing with your brand in person or via a delivered order, you can toss in a free sticker with the purchase. As long as the bumper sticker is attractive and looks like it would be a good addition to a car, it will get used. When you start to see your logo in traffic all over town, you will know that your giveaway has struck the right chord with the public. People love free added value, and when a sticker is well designed and printed, it comes across as a bonus, not an ad.
Get Car Stickers Today
Summer is a great time to launch a bumper sticker ad campaign. People will be out and about, driving on road trips and spreading your brand name far and wide. It's not too late to commit to a print run of bumper stickers during the sunny season, either. Working with Lightning Labels and its lightning-fast turnaround times lets you transform an idea into a physical bumper sticker design quickly and efficiently. With great quality materials and printing processes, the stickers will remain effective mini billboards for a very long time.
Request your FREE instant quote today.