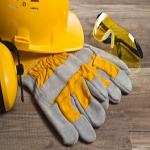 Lightning Labels Lends a Hand to Local Project With Custom Labels and Stickers
Lightning Labels prioritizes giving back to the community, and is demonstrating the value it places on humanitarian work by donating custom labels and stickers to a Denver-based Habitat for Humanity project. Eight local breweries - Black Bottle Brewery, C.B. & Potts Restaurant & Brewery, Coopersmith's Pub & Brewing, Equinox Brewing, Fort Collins Brewery, Odell Brewing, New Belgium Brewing and Pateros Creek Brewing - launched a House that Beer Built project with Fort Collins Habitat for Humanity to build a home for the Andrasik Family, who lost their home in the High Park Fire last year. Lightning Labels' donation of product stickers is aimed at helping the initiative gain more publicity and support.
Printed Labels and Stickers Contribute to Great Cause Printed labels and stickers are highly effective marketing tools because they help brands, nonprofits and other organizations spread the word about a campaign, whether it be to promote a product or humanitarian cause. In this case, the custom packaging solutions will help the breweries inform others in the Denver community about the House that Built Beer project and encourage them to participate in the initiative.
Product Stickers Demonstrate the Many Ways to Get Involved Lightning Labels' contribution of product stickers is an example of how businesses and professionals can contribute goods or skilled services to the Habitat for Humanity project. Those interested in participating in other ways may consider making a monetary donation on the House that Built Beer Community Funded page. Another option is to volunteer to help construct the home. People who are interested in doing so can sign up on the Fort Collins Habitat for Humanity website.
Request your FREE instant quote today.