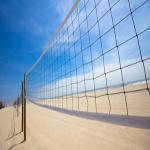 All Eyes On Custom Labels for Nutraceuticals as Summer Weather Approaches
Denver, CO, (April 23, 2013) - Lightning Labels, custom label and sticker printing leader, is alerting manufacturers that summer is just around the corner, and with it comes a major consumer focus on weight loss, which means more shoppers are focused on the nutrition facts and ingredients on custom labels for nutraceuticals.
While spring may have just sprung, millions of consumers - especially those in warmer regions - are already thinking about slimming down for beach weather and attire. They're hitting the gym and watching their diets to make the most of bathing suit season this year. That means they're looking for products that will help them lose winter weight and look great. As they shop around for food, beverages and supplements, consumers are focusing on ingredients and nutritional labels. Give shoppers the information they need with high-quality custom nutraceutical labels.
"There are several periods throughout the year that consumers tend to focus on their health, and the weeks leading up to beach season is one of those times," said AnneMarie Campbell, Business Development Manager at Lightning Labels. "Today's shoppers have become avid label readers and look for very specific ingredients and nutritional components in the products they consume. Brands can tap into the pool of health-conscious shoppers this spring by placing custom created digitally printed stickers and labels on their food, beverage and supplement offerings."
2 Benefits to Enhancing Products with Custom Stickers for Nutraceuticals Because consumers are focused on labels to find healthy items, the right custom stickers for nutraceuticals can turn browsers into buyers. Here are two other benefits to revamping nutraceutical labels this season:
1. Comply with Regulations Without Sacrificing the Aesthetic Appeal of Product Stickers and Labels There are strict federal regulations governing what must and cannot go in nutrition fact charts and ingredients lists. However, if nutraceutical label content is poorly designed and formatted, brands risk overwhelming consumers and losing the potential to turn them into loyal customers. Lightning Labels' high-resolution digital printing allows manufacturers to create stickers and labels that are both legally compliant and legible.
2. Get a Great Unit Price on Any Size Order Custom Nutraceutical Labels In addition to creating legible, clean and unique nutraceutical labels, Lightning Labels offers them at an affordable price - no matter the size order! Digital printing allows companies to order large batches for major products and smaller amounts for label tests and seasonal marketing purposes.
As a special bonus for those who want to receive special label discounts and packaging promotions from Lightning Labels, all those who enter the 2013 Lightning Labels Sweepstakes through April 30, 2013 - done by signing up for the Lightning Labels mailing list - will be automatically entered for a chance to win an iPad Mini. The 2013 Lightning Labels Sweepstakes is accessible from the Lightning Labels Facebook page. The winner of the iPad Mini will be chosen at random. One submission per individual is allowed and all entrants must be 18 years of age or older and legal residents of one of the 50 states or Washington, D.C. Additional terms and conditions apply. See the rules for details.
About Lightning Labels: Lightning Labels uses state-of-the-art digital printing technology to provide affordable, full-color custom labels and custom stickers of all shapes and sizes, and now offers a full line of custom packaging products. From small orders for individuals, to the bulk needs of big businesses, Lightning Labels is equipped to handle and fulfill sticker, label and product packaging projects of all types. Best of all, like the name implies, Lightning Labels provides a quick turnaround to every customers' labeling and product packaging needs. Uses for Lightning Labels custom product labels and custom stickers include food packaging and organic food labels, wine and beverage labels, bath and body labels, and nutraceutical products, such as vitamins, essentials oils, and herbal remedies, as well as event stickers, adhesive window stickers and more. Lightning Labels strongly supports the development of environmentally friendly printing materials and carries EarthFirst PLA, a new kind of green label material made from corn instead of petroleum. While operating as a high-tech printer, Lighting Labels prides itself on its personalized customer service. Lightning Labels provides one stop shopping for all of your label and product packaging needs. For more information and to place orders online, visit LightningLabels.com. For the latest in packaging news and labeling promotional offers, find Lightning Labels on Facebook, Twitter (@LightningLabels), and Google+.