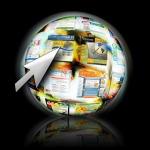 Instead of making a big order of
custom labels
, it's often better for smaller companies to purchase exactly what they need, then reorder custom labels when required. There's no room for waste in the budgets of effective modern businesses. When you use the Lightning Labels website, the reordering process is a snap.
Enhanced and Improved
The Lightning Labels website has received a revamp that focuses on user-friendliness and ease of ordering. The revised dashboard consolidates every order a client has made, meaning your whole history with Lightning Labels is there for easy viewing. The feedback system is also updated because we want to know what you're thinking about our site.
Printed labels are the face a company puts on for the world. The process of ordering - and reordering - them should be smooth and efficient to keep production from slowing down. When you turn to Lightning Labels, you gain the ability to control this element of your operations.
A Trusted Partner
Improving web features linked to feedback and reordering custom labels shows Lightning Labels' commitment to not just acquiring customers but keeping them. We want to strike up a long-term partnership with your business, providing the custom labels you need as your organization grows and thrives. Reach out today and find out how to get this process underway.
Request your FREE instant quote today.