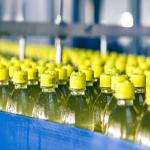 Do Sugary Drink Labels Encourage Misperceptions? Last month, we reported that the watchdog group Truth in Advertising had filed a class action suit against Vitaminwater, based on the claim that the company's name and labeling were misleading to consumers. Recent research conducted by the Rudd Center for Food Policy and Obesity at University of Connecticut and funded by the Robert Wood Johnson Foundation found that Vitaminwater isn't the only brand with product labels that confuse shoppers.
The study, titled "Parents' beliefs about the healthfulness of sugary drink options: Opportunities to address misperceptions," revealed many parents buy flavored water, fruit drinks and sports beverages for their children with the belief that they are making healthy choices. Almost all (96 percent) of the 982 survey participants said they provided two to nine different categories of sugary drinks to their kids in the four weeks preceding the poll. Fruit drinks came out on top, with 77 percent of parents reporting that they had selected beverages such as Capri Sun and Sunny D for their children over the previous month, citing their health benefits. In the flavored water category, more than half (56 percent) of respondents said they thought Vitaminwater was healthy.
"Although many parents know that soda is not good for children, many still believe that sugary drinks are healthy options," said study co-author Jennifer Harris, director of marketing initiatives at the Rudd Center, as quoted by USA Today.
However, this isn't exactly the case. Pointing to analysis from Harvard University's Nutrition Source, Fox News noted that one Capri Sun pouch contains 125 calories and 8 grams of sugar. Meanwhile, most flavors of Vitaminwater contain approximately 30 grams of sugar per 20-ounce bottle. To put this into context, the World Health Organization recently lowered its sugar intake recommendation to less than 50 grams per day.
Why the Disconnect? "The labeling and marketing for these products imply that they are nutritious, and these misperceptions may explain why so many parents buy them," said Harris.
For instance, the labels on the front of Vitaminwater bottles tout the vitamins, minerals and electrolytes that the drink contains, while details about the beverage's sugar and carbohydrate content are hidden on the back.
"If they wanted to be honest with us and not deceive us in the labeling, they would have to call this 'Sugarwater,'" quipped Bonnie Patten, executive director of Truth in Advertising, as quoted by WTIC-TV.
In the case of Capri Sun, the front of the pouch highlights the fact that the drink doesn't contain artificial colors, flavors or preservatives, but shoppers have to look at the back for the full table of nutritional information. Fox News noted that parents often make purchasing choices based on a quick scan of grocery store shelves. This means that although they see the healthy claims that brands wish to promote, they miss out on getting the full picture.
What's the Solution? It could be argued that consumers need to dedicate more time to researching brands and studying nutrition information before purchasing beverages, but the beverage industry needs to contribute as well.
"I think one of the most important takeaways from the Rudd study is that companies can play an important role in being part of the solution," observed Tina Kauh, research and evaluation program officer for the Robert Wood Johnson Foundation, as quoted by USA Today. "[Companies should] not employ marketing strategies that imply beverages are healthier than they really are."
The main takeaway from this situation is not just applicable to enterprises operating within the beverage industry: Labels should accurately represent products in order to avoid misleading consumers.
Request your FREE instant quote today.