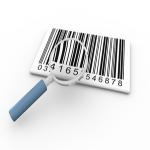 Proposed Food Label Regulation Changes Could Shake Up Status Quo When it comes to designing food labels, there's a lot to think about. Design is an important element in terms of piquing the attention of shoppers, but complying with industry regulations and relevant legislation is just as critical.
In a piece for Labels & Labeling magazine, Stephen Kaufman, CTO of global brand development company SGK, examined the implications of changes to the nutritional information label template proposed by the United States Food and Drug Administration last year.
Out With the Old and In With the New The new format would require information about serving sizes, calorie amounts, daily nutrient value percentages and what nutrient values actually mean to be displayed more prominently. In addition, the FDA called for serving sizes to be more realistically estimated, as the current sizes were established 20 years ago and are due for an update.
According to Kaufman, the proposed changes pose "serious practical challenges for brands and manufacturers," but there's a positive side to the labeling overhaul as well - the opportunity to cultivate consumer trust with transparency and superior design.
"The key here is handling the changes in a thoughtful and systematic way," Kaufman wrote. "Beyond avoiding mistakes, smart brands will use new food labeling regulations to refresh the brand with new package design, messaging, promotions or even nutritional improvements to the product itself."
How Can Lightning Labels Help? However manufacturers and brands choose to handle the changes, Lightning Labels can help them take a load off. Our custom food labels offer:
Differentiation: Products will stand out on the shelf, which is a big plus from an aesthetic perspective.
Durability: Our standard White BOPP (polypropylene) label is water-resistant and holds up just as well in the fridge as it does in the pantry.
Clarity: Thanks to our state-of-the-art printing technology, you never have to worry about nutritional information or design details being hard to read or looking cheaply produced.
Request your FREE instant quote today.