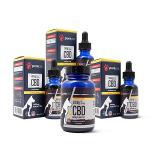 CBD buyers want high quality, consistency and authenticity. Hemp Depot delivers all three.
Hemp Depot develops high-quality hemp CBD oil, hemp seeds, and hemp clones. According to spokesperson Nick Curley, "Our first product was CBD tinctures. And although they still are one of our most popular products, we have some very new and exciting products such as gummies, pressed pills, fizzy drink tablets, and a high end skin care line."
Products deliver the highest degrees of purity and strength in the consumer and wholesale CBD market, with all products grown, formulated and processed in Hemp Depot's facilities in Colorado, according to Nick. Hemp Depot carries Good Manufacturing Practices (GMP) Certification in compliance with FDA enforceable standards and was one of the first 13 producers to be certified by the U.S. Hemp Authority.
He adds, "Other licenses include ISO 9000, FDA registration number, Kosher certification, Leaping Bunny [no animal testing] certification, Hemp Authority Certification and more."
Maintaining seed-to-shelf control of the process helps ensure high quality and authenticity, and drives consistency. "From genetics and seed selection to growing the hemp and manufacturing products, total traceability sets us apart," says Nick. He points out that because the company ownership and operation doesn't have investor influence, "We're able to ensure the purest and safest Hemp CBD product on the planet, free of pesticides, phthalates, parabens, additives, and preservatives."
In 2020, Hemp Depot was named Colorado's "Cannabis Manufacturer of the Year" in CompanyWeek's 5th Annual Colorado Manufacturing Awards, an annual honor bestowed upon the top manufacturers from across the state in multiple categories.
The company forecasts a robust year for hemp seed in 2021. A PRWeb news release points out, "With numerous political, regulatory, and market developments transforming the industry, 2021 is set to be a lucrative year for hemp farmers as Hemp Depot believes profits per acre will stabilize 20-30% above corn and soybeans in many localities."
Relationship with Lightning Labels, the CBD digital printing specialist
Nick points out that labels/branding are one of the most important elements to a successful retail brand. He emphasizes, "Having a company that we can rely on to produce very high-quality CBD labels on time with virtually infinite scalability is a key to our success. Lighting Labels is also our trusted supplier for all of our white label and private label manufacturing as well, which is key to hitting customer expectations and delivery dates."
Request your FREE instant quote today.