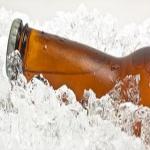 When people think about fun, exciting custom product labels, craft beer is likely the first industry that comes to mind. If you're entering this space — or are already in it and hoping to shore up your position — beer label design is an essential part of staying relevant and appealing to customers.
Whether you rely on bottle labels or your brewery prefers to use cans, there's plenty of room for creative branding potential. Your task is to figure out everything that is fun and unique about your beer offerings and encapsulate it in a custom label. This is easier said than done, but it's quite possible with the right mindset, approach and label printing know-how.
What to Consider About Containers: Bottles vs. Cans
One of the most interesting trends to shape the craft beer space in recent years has been the reemergence of cans. Once seen as an outdated relic of the macro-brew era, there is now a serious debate surrounding whether high-quality beer is better bottled or canned.
The Spruce notes that both bottles and cans have their own advantages and drawbacks. On the negative side, the metal smell of cans may give customers a negative impression of the beer they're drinking, while sunlight coming through a glass beer bottle can "skunk" the beer.
The advantages of bottles include the ability to control carbonation levels, while cans offer the same light control as kegs. The decision is up to you over what container to use. No matter your choice, you can use custom beer labels to enhance shelf appeal.
Label Material, Images and Text: From Simple to Eye-Catching
As with any food or beverage label, your first duty with beer labeling is to meet legal compliance requirements. U.S. brewers are governed by the Alcohol and Tobacco Tax and Trade Bureau. Once you're sure you have all the required information — health warnings, producer information, the volume of contents and more, the fun part of beer label design begins: creating a visual identity for your brand.
When designing your custom beer labels, it pays to create both a consistent logo that will appear on every variety you produce and a set of distinctive visuals for each of your brews. These can involve colorful pop art, dignified visuals designed to evoke old-school brewing, imagery derived from local landmarks, or a combination that brings all these concepts together. The key is to use these custom beer label design visuals to give potential buyers a clear impression of the type of experience they will have trying your beer.
How to Create the Best Beer Label Design
Once it's time to turn your vision into a reality, you can team up with a third-party label printing partner to ensure your bottles or cans live up to your high standards. You should be certain that the imagery is sharp and the colors are vibrant. Professional-quality printing will help customers gravitate toward your beers, even if you are a small brewery going up against titans.
This is where Lightning Labels can help. Our all-digital printing processes allow us to create beer labels that catch shoppers' eyes. With quick turnaround times and flexible order sizes, we can help brewers of all sizes reach customers in an affordable, efficient way. The craft beer market is competitive, but your brand is up to the challenge.
Request your FREE instant quote today.